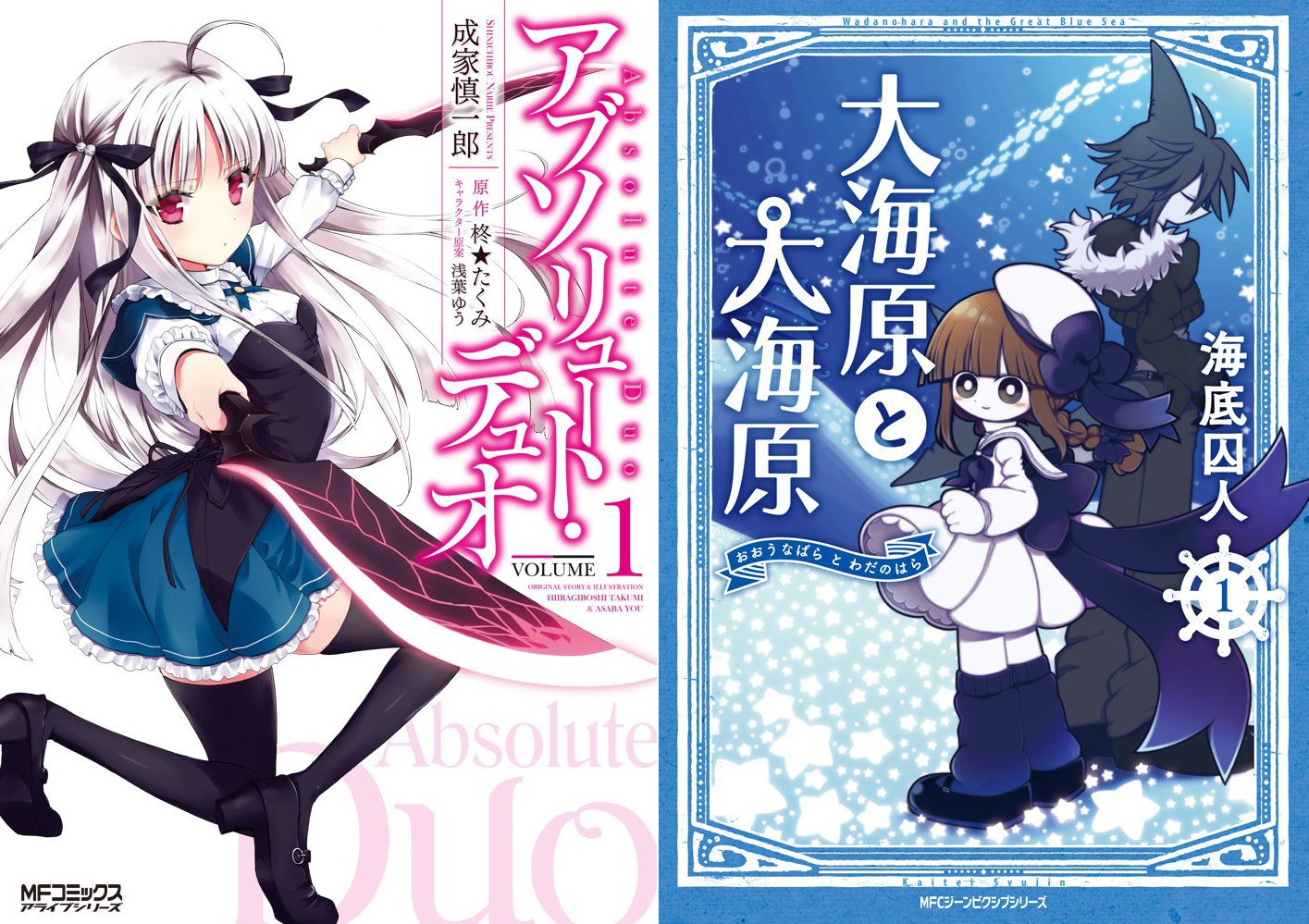 Seven Seas Entertainment has decided to start off the year, or at least as close as possible to the start of the year, with a couple of licensing announcements. Today the manga publisher announced that they have acquired the licenses for the Absolute Duo manga adaptation of the light novel series with the first volume set to ship on August 29th and Wadanohara and the Great Blue Sea which will be released in a single omnibus volume on July 4th and digitally in single volumes on the same day.
Absolute Duo, which had an anime adaptation in 2015, follows the story of Tor Kokonoe who enters the prestigious Koryo Academy, a high school dedicated to training its students to wield Blaze—individualized weapons that are manifestations of one's soul, in an effort to avenge the death of his younger sister. While the future of a student is often determined by the form their weapon takes, Tor is an Irregular, whose Blaze appears as a shield instead of a melee weapon. How can Tor possibly learn to use his defensive abilities to fight effectively? That's when the Duo system comes in, a program where students are paired up as battle mates, classmates and roommates. Tor's is paired with a silver-haired girl from Scandinavia named Julie Sigtuna, who possesses a power the likes of which has never been seen, and shares his thirst for revenge.
As for Wadanohara and the Great Blue Sea the story follows young witch Wadanohara who has just returned from a journey across the oceans, searching for a clue to mysteriously lost memories. But now that she has come home, Wadanohara must begin a new quest to ensure the safety of the ocean kingdom she hails from, along with her familiars Memoca, Dolphi and Fukami. When a mysterious figure from her past appears and demands that she leave her ocean home forever, will it be enough to stop Wadanohara from upholding a family legacy to save her world from an invading force?