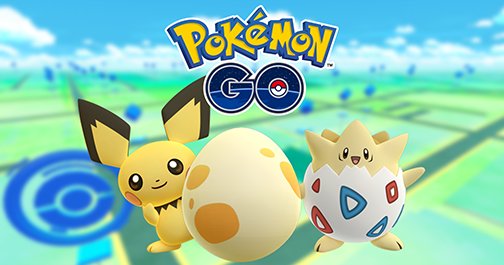 The Pokemon GO craze has definitely died off after a couple months of phenomenal success on mobile devices, but those who remain loyal to the game will be pleased to know Pokemon from the Gold, Silver and Crystal era of games are beginning to make their appearance. Starting today fans will be treated to a new title screen, the ability to catch a special festive Pikachu sporting a Santa hat and hatch Togepi, Pichu and a select few other Pokemon (most likely other baby Pokemon such as Magby, Elekid and Smoochum) from 5km eggs.
Igglybuff has been confirmed to be one of the other Pokemon. Some of your old 5km eggs may transform into the new yellow eggs which house the new Johto Pokemon so make sure to check out you're egg collection if you still play or want to get back into the game. This update probably wasn't the large dump of new Pokemon players were expecting but at least it's something to try and spur new interest in the property. Major improvements such as the new nearby Pokemon tracking method and the ability to mass transfer Pokemon were added in a recent update so Niantic is far from done with Pokemon GO.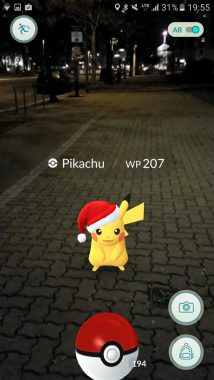 If you want a more hardcore Pokemon experience, Pokemon Sun & Moon have been enjoying tremendous success, becoming the fastest selling 3DS games in multiple regions across the world.