Every E3 for like the last 5 years I waited for news on something about Crash Bandicoot. Then finally at E3 2016 it happened, although the announcement was tied to Skylanders and the announcement of a remastered trilogy that followed was rushed and not accompanied by any footage. But now thanks to PlayStation Experience 2016 we have our first look at Crash Bandicoot N. Sane Trilogy and it does feature fully recreated graphics and audio alongside new and improved features. The trilogy will include remakes of the original Crash Bandicoot, Crash Bandicoot 2: Cortex Strikes Back and Crash Bandicoot 3: Warped.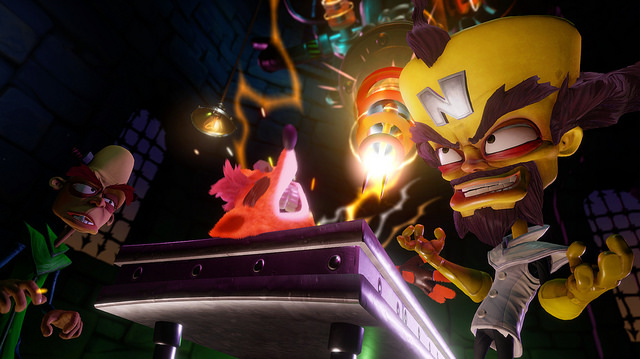 The development team responsible for the N.Sane Trilogy are Vicarious Visions who have had experience with Crash in the past, in particular the new Skylanders level and the first Game Boy Advance game 'The Huge Adventure'. They are calling the game a 'remaster plus' and have listed a number of new features they are bringing to the trilogy including:
Rebuilt levels based on the original geometry.
Rebuilt character models based off original designs.
Rebuilt cinematics inspired by the originals.
4K visuals on the PS4 Pro.
Fully-remastered game soundtrack as well as newly recorded dialogue from some of the familiar voice actors who appear in the original Crash Bandicoot games, including Jess Harnell and Lex Lang, among others.
Unified checkpoint & save game system. This includes manual and auto-saving. (See you later passwords, I hope they sneak the master password in somehow though.)
A unified menu system. Hopefully this means it shows how many boxes you have found on each stage in all the game.
Time Trials being added to the first and second games.
Vicarious Visions stress that they studied each of the original games meticulously, going as far back to watch inspirations for those games such as Who Framed Roger Rabbit and Looney Tunes. They said there are even more surprises in store for the N.Sane Trilogy although that's all they are sharing for today.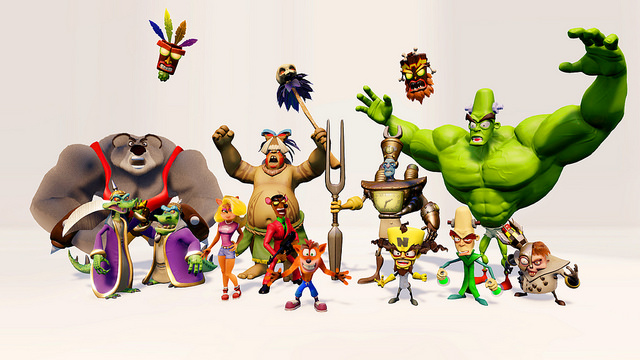 Personally I wasn't impressed the first time I saw all the closeups of Crash's new model in the trailer but watching the actual gameplay footage makes him seem much more natural with a design accurate to the original. I've played the first three games to death so it will be interesting if Vicarious Visions manage to sway my opinion to purchase this game or not, although adding time trials to the first two games is a very neat addition. No release date was given outside of a 2017 window. Be sure to check out the first trailer below and let us know your opinions in the comments.