Hi guys, welcome to our semi live coverage of Sony's 2016 E3 press conference! Get hyped as we cover every bit of important news from the conference in one convenient location. If you have a spare hour and a half, feel free to watch the whole video of the conference which is embedded below (skip to half an hour in to get to the conference). Let's get started!
Well this is new. An orchestral opening to a press conference. I'm getting a God of War vibe. People are commenting it's an Xbox funeral song haha. I didn't mind the Xbox press conference at all actually, one of their best in years. Anyway this song is still going but it's pretty epic, there is a full orchestra performing this grandiose song.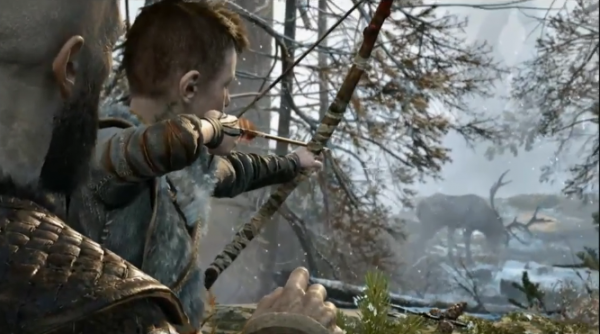 Yep, God of War. Norse Kratos and his son. We have some live gameplay of him following his son on a hunt. Damn Kratos is a tough parent. The pair have been ambushed so Kratos lays the smack down. A boss giant troll has appeared and Kratos dodges him gracefully while attacking with his son help. Epic visuals and set pieces as you would expect. Beautiful music plays as the kid puts down the deer he has been hunting with Kratos' help. This might be a more 'human' God of War experience, although with dragons. Simply titled God of War for now. No release date.
A small tribute paying respects to the victims of the Orlando shooting. Bit of an awkward segway but we're back to the game announcements.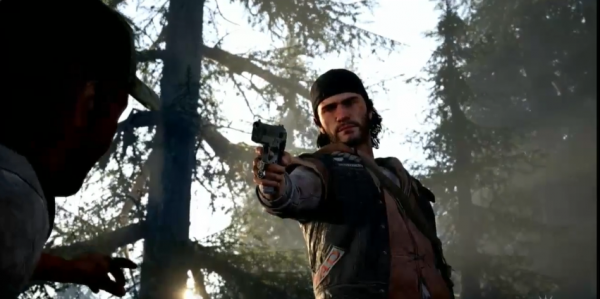 A game from Bend Studio set in a post apocalyptic world. A new game titled Days Gone. Definitely a lot more grounded than God of War. Looks very interesting. No release date.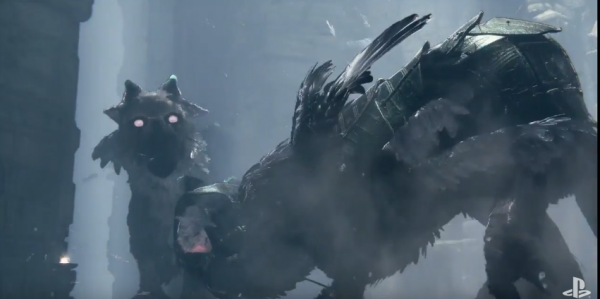 Another new trailer. This time for a game we know about. The Last Guardian. Surely this thing is coming out soon right? A bit of new footage showing there is more than one beast monster but it may not be friendly. OMG a release date! October 25, 2016.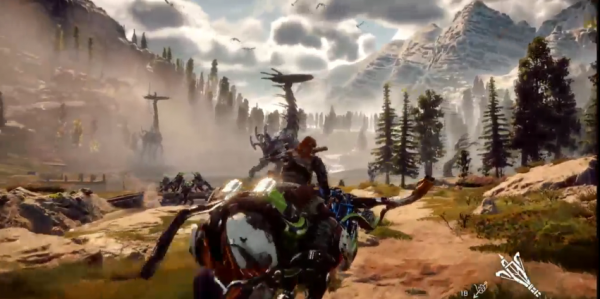 Some new gameplay footage of Horizon: Zero Dawn, looks fantastic and set in a big open world. Aloy is hunting down a shell robot dinosaur. Has a weapon wheel to switch between weapons easily that slows down time a little. Tracking and taking components seems to be a big part of the game. Interesting we see a real life rabbit so some animals still exist. It seems the robot technology can be corrupted, which makes it more aggressive. In conversation Aloy will have different response options. Aloy can override some robots and then ride on them. Music is a mix of tribal and techno sounds.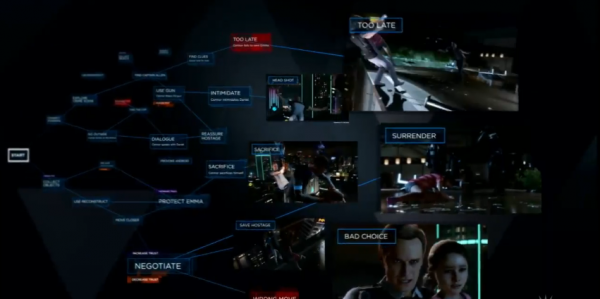 Looks like Detroit, the new narrative driven game from Quantic Dream. A robot negotiator has been sent to deal with a robot hostage taker. Looks like this will be a thriller about robots that can become self aware. Of course you can make our own decisions that will affect the outcome with the trailer showing multiple outcomes of a single scenario. Very different type of trailer than what was shown last E3. The game might take place across multiple characters stories. Still no release date.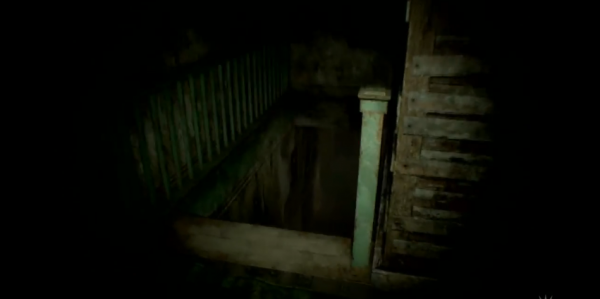 Getting into VR stuff now. Looks like a horror story from a first person perspective. Typical creepy stuff. It's Resident Evil VII, subtitled Biohazard. It comes out January 24th, 2017 and is fully playable with VR. A demo is coming out later tonight. That was a surprise.
A bit of spruking here about how great PS4 is. 40 million PS4's sold worldwide, PlayStation VR will be great, etc. October 13th, 2016 is the US release date at a $399 USD price point. 50 VR games will be available from that day until the end of the year.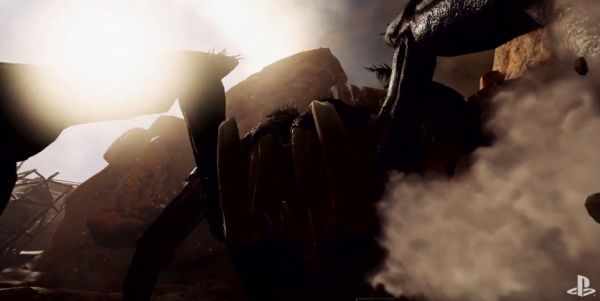 VR highlight reel plays. A game set on a distant planet called Farpoint. Now Star Wars Battlefront will be getting a VR X-Wing mission exclusively for the PS4. First person space battles are going to be a trip.
The Joker is talking! A new Batman game!? Batman Arkham VR, being developed by Rocksteady coming October 2016. Exlusively for PS4. I guess you truly will become the Batman. Nothing shown gameplay wise though or at all really.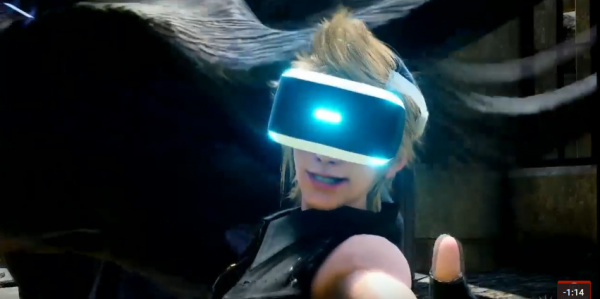 New trailer for Final Fantasy XV featuring music by Afrojack. Pretty cool trailer, game still coming on 30th of September. Seems like it will be playable in VR as well where you play as Prompto, one of the 4 main boys.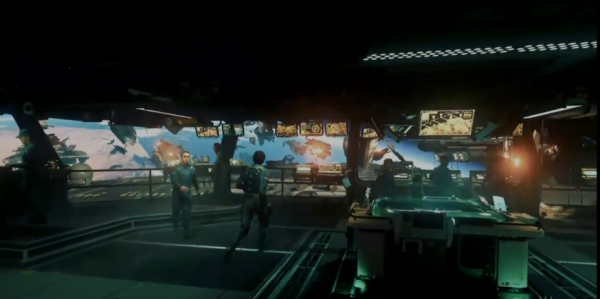 Looks like Call of Duty: Infinite Warfare but again, modified to fit PlayStation VR. CoD has a 4th of November release date alongside Modern Warfare 4 Remastered if you pre-order of course. Outside of Batman, I'm assuming these are modes in the games that already exist and are not entirely separate games.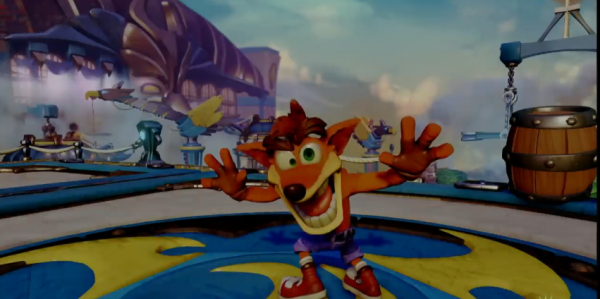 OMG!!!! It's music from Crash Bandicoot!!! OMG! It's happening!!!!!!!!!!!!!!! CRASH IS BACK BABY!!!! But now how you want him yet… Crash is coming back deformed for Skylanders Imaginators which launches in October….
In brighter news, he is getting the full remastered treatment for the original trilogy but nothing was shown. Wow I can't believe how after this many years Crash was just thrown aside like that.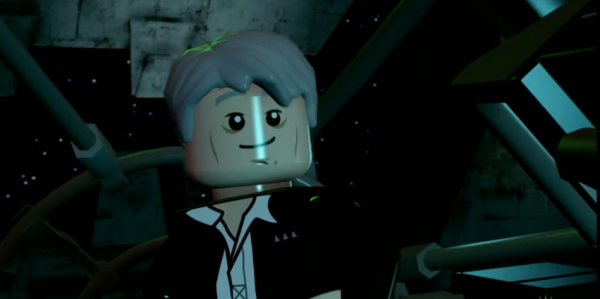 Lego Star Wars: The Force Awakens shown with a new trailer. Demo is available now on the PS Store, full game comes out in 2 weeks.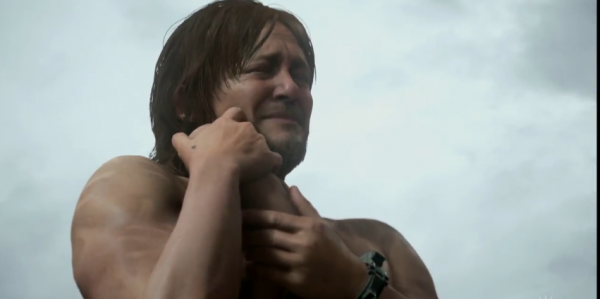 Hideo Kojima takes the stage! Good to see his talents won't go to waste. He seems to be working on a Sony exclusive. Looks like Norman Reedus (Darryl from Walking Dead) will be the main character with an accurate depiction in game, there is also a naked baby. Game seems to be about man kinds effect on nature, with an empty sea of dead animals. Death Stranding is the name of the game. The whole game might just be cleaning rocks with a toothbrush as the celebrities took all the cute animals.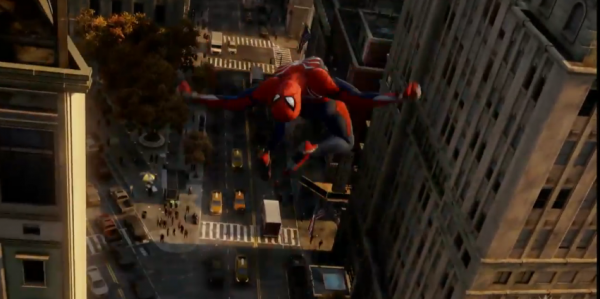 Insomniac games logo comes up. The new rumored Spider-Man game! Looks amazing! Looks to be a PS4 exclusive.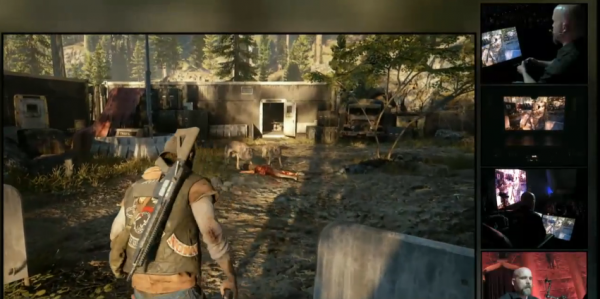 We got time for one more game announcement. What will close off the show? Days Gone will, but this time in live demo format. Looks like a good game, has a Last of Us vibe with more focus on action. A lot more zombies though, the amount of enemies on screen is crazy.
Well there we go guys, some great game announcements, one very big disappointment and on average a very good conference all round. Well presented with no hiccups. Game of the conference might go to Spider-Man for me, although Horizon still looks great as does Detroit. Also I just noticed this, the Vita is officially dead with absolutely nothing shown for it. Let us know your thoughts in the comments below and you can watch the conference in it's entirety below.