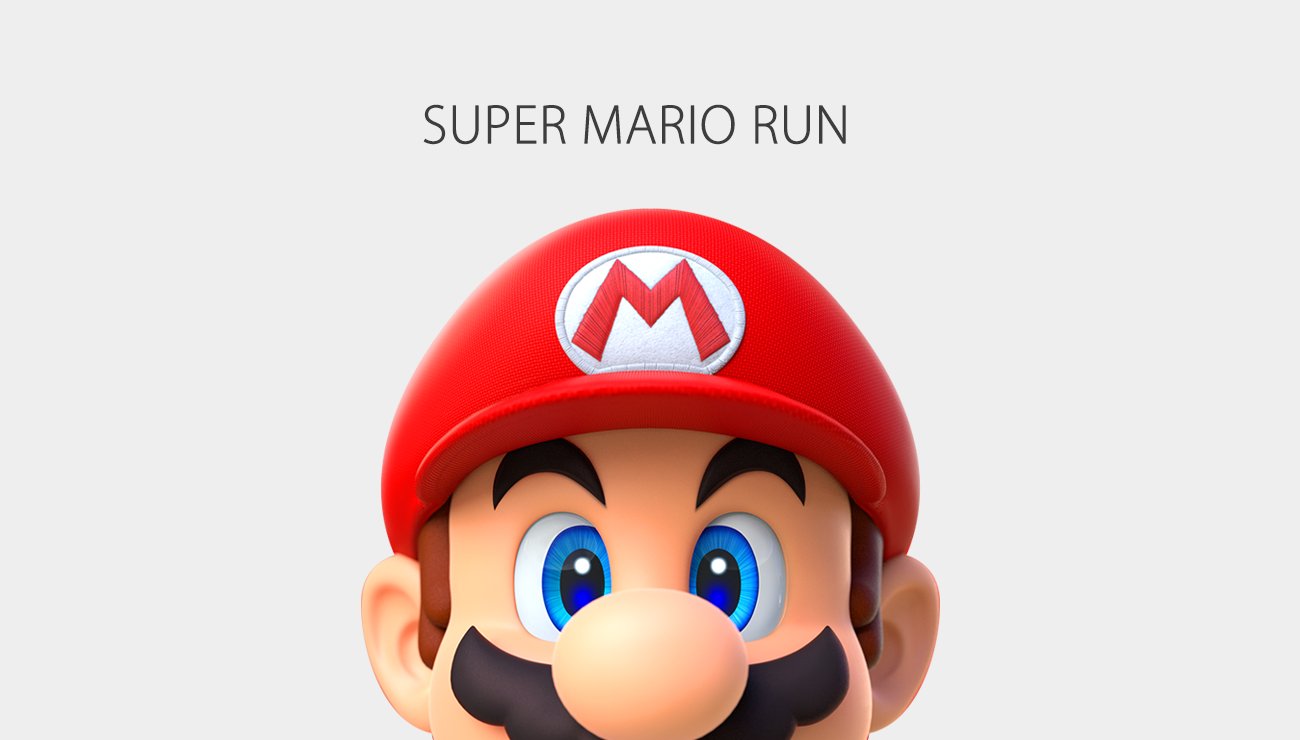 Nintendo's first mobile game to feature a major first party character is just under a month away with Super Mario Run seeing a worldwide release on iOS devices on December 15th. Mario will run automatically with the player having to tap their finger at the right time to jump obstacles, avoid enemies and reach the top of the flag pole with the best score possible.
The game will be available from the app store for free in a limited capacity, allowing players to try elements of the games three main modes.To gain unlimited access to each mode, a one time payment of $14.99 AUD/NZD will then be required. Not exactly cheap for a mobile title but far from breaking the bank.
Super Mario Run will work on iPhone, iPad and iPod touch devices running iOS 8.0 or later. Alongside Australia and New Zealand, 149 other countries and regions will also be able to play the game which supports multiple languages including English, Japanese, German, French, Spanish, Portugese, Italian, Dutch, Russian and traditional Chinese. An Android release has confirmed to be in the works.
To celebrate the announcement, Nintendo released a brand new trailer showcasing the games three main modes which now have more information on them courtesy of the official website. The main mode is called World Tour and will feature 6 worlds filled with 24 brand new courses designed specifically for one-handed play. Themes for the worlds include caverns, plains, Ghost Houses, airships, castles and more. Pretty standard Mario fare there.
The second mode is called Toad Rally. This mode lets players compete against the ghosts of friends and other online players for the highest score. A crowd of Toads will cheer you on at the bottom of the screen and if they are impressed enough they might come to live in your kingdom. The site says you will need Rally Tickets to play this mode which can be acquired by clearing worlds or through bonus games in your kingdom.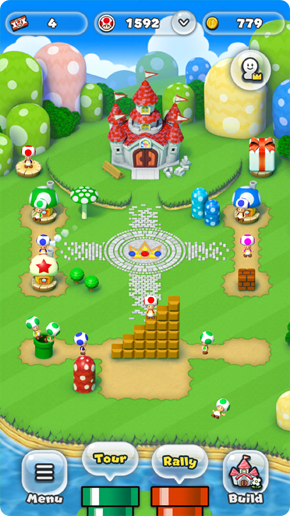 The third and final mode is called Kingdom Builder. Unlike the last two modes this is a more static experience that allows you to use the coins and Toads you have to build your own mini Mushroom Kingdom. It seems collecting Toads will unlock more items in the shop as well as other bonuses, while coins will be used to buy iconic Mario objects such as green pipes and block staircases which can then be placed to your liking on the map screen.
You can check out all three modes in action in the newly released trailer below.