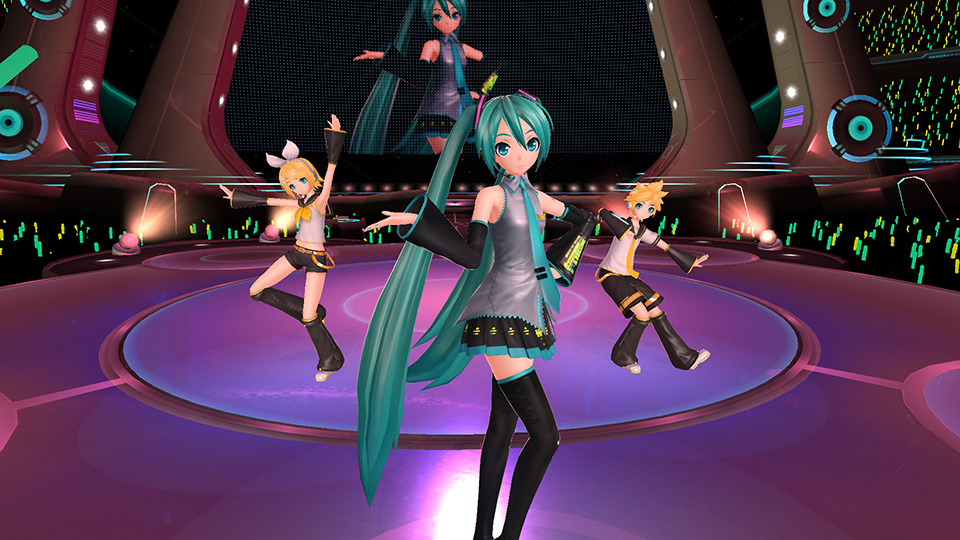 Sega has released the "2nd Stage" add-on for Hatsune Miku: VR Future Live in the West just a bit after it was released in Japan. This extra piece of DLC adds on six new tracks as well as a special encore performance to the game. In an interesting fashion, this 2nd stage does not require the 1st stage to play though it is still priced at $14.99 so players do have an option to simply pick up this version if they don't like the songs in the first collection. The "3rd Stage" for Hatsune Miku: VR Future Live will be released in Japan and in the West on December 15th.
The songs included in Hatsune Miku: VR Future Live 2nd Stage are as follows:
"shake it!" by emon
"Quirky Medley – Giga-Remix -" by Giga-P/Reol, Mikito P
"Hello, Worker" by KEI
"Cat Food" by doriko
"Tell Your World" by livetune
"Time Machine" by 1640mP
Special encore performance of "LOL -lots of laugh-" by mikumix.