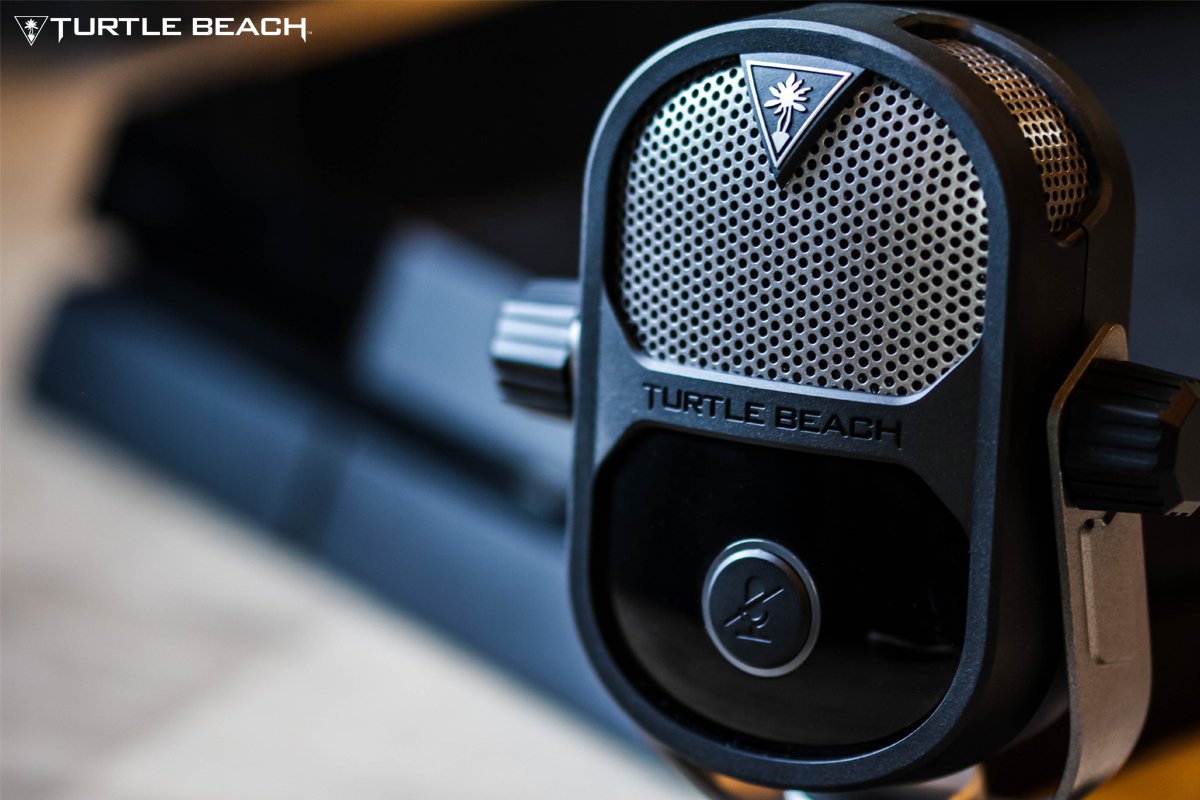 Turtle Beach announced their new Stream Mic will hit retailers this Sunday. The company is looking to open up a new niche for themselves by targeting console-based streamers. Though compatible with the PC, the microphone can be plugged into any PlayStation 4 or Xbox One to provide professional quality recording quality and audio processing features without any extra software.
The microphone is designed to work with the included table top mount or with any stand or boom that follows the standard 5.8 inch microphone mount. Headphones can be plugged in directly to the microphone using the built in amp to ensure zero latency when monitoring.
The Turtle Beach Stream Mic will be at participating retailers on October 23rd. The MSRP is $99.95/£79.99.