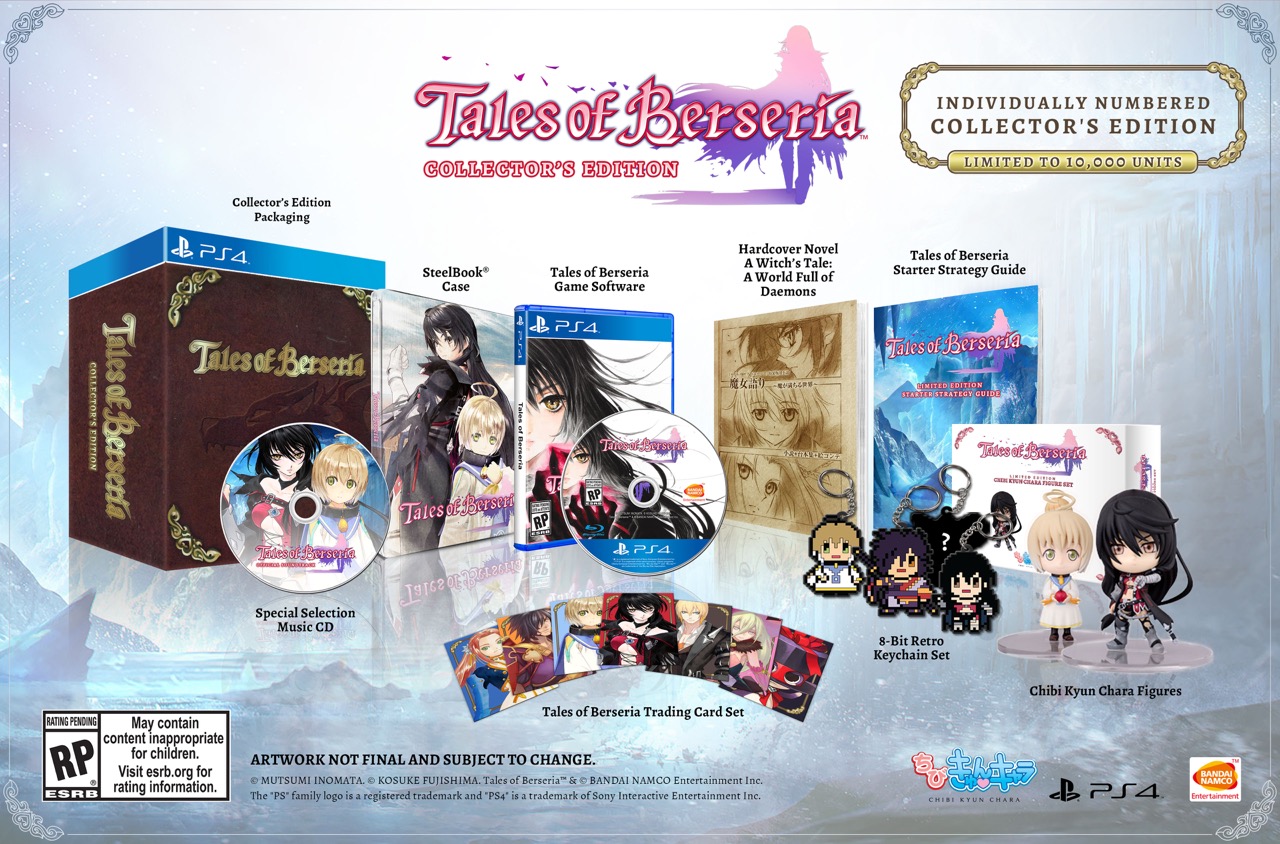 Bandai Namco has announced that they are planning on releasing Tales of Berseria in North America on January 24, 2017 and in Europe on January 27th. The title will be released for both the PC and PlayStation 4 on that date and those who like purchasing special editions will be able to do so in both regions. In North America a $149.99 version of the game will be available with 10,000 individually numbered copies available.
This version will include an exclusive Tales of Berseria SteelBook case, Velvet and Laphicet Chibi Kyun Chara figures, an exclusive 8-bit retro keychain set, a soundtrack CD, hardcore prequel novel titled "A Witch's Tale: A World full of Daemons," a set of trading cards, and a starter strategy guide art book.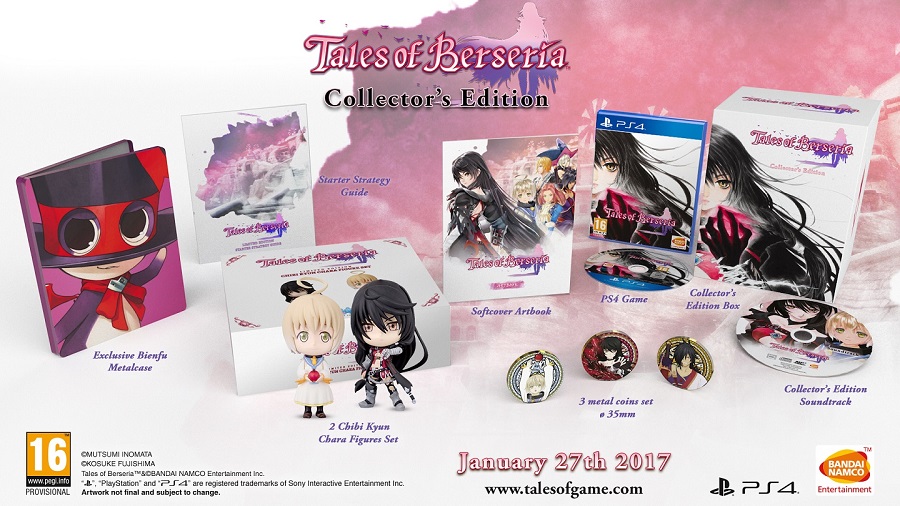 In Europe for €99 a special edition featuring the game, a collector's edition box, three metal coins, the two Chibi Kyun figures of Velvet and Laphicet, an exclusive Bienfu metal case, the game soundtrack, an artbook, and a starter strategy guide.