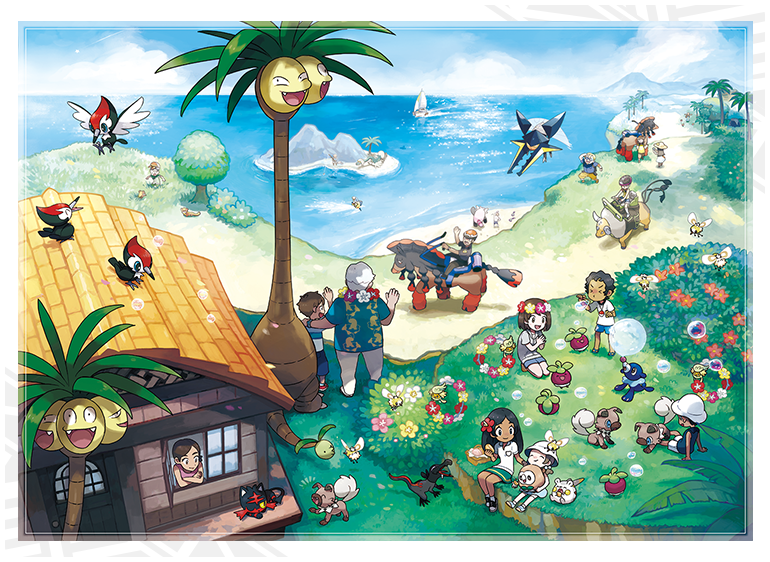 The latest Pokemon Sun & Moon trailer has been released and this time my recapping job is a lot easier as the new video focuses on evolutions of previously revealed Pokemon. As always the full trailer is at the bottom of this page so be sure to check it out to see all these latest evolutions in action as well as Alolan forms of Grimer and Muk and a couple of new trainers.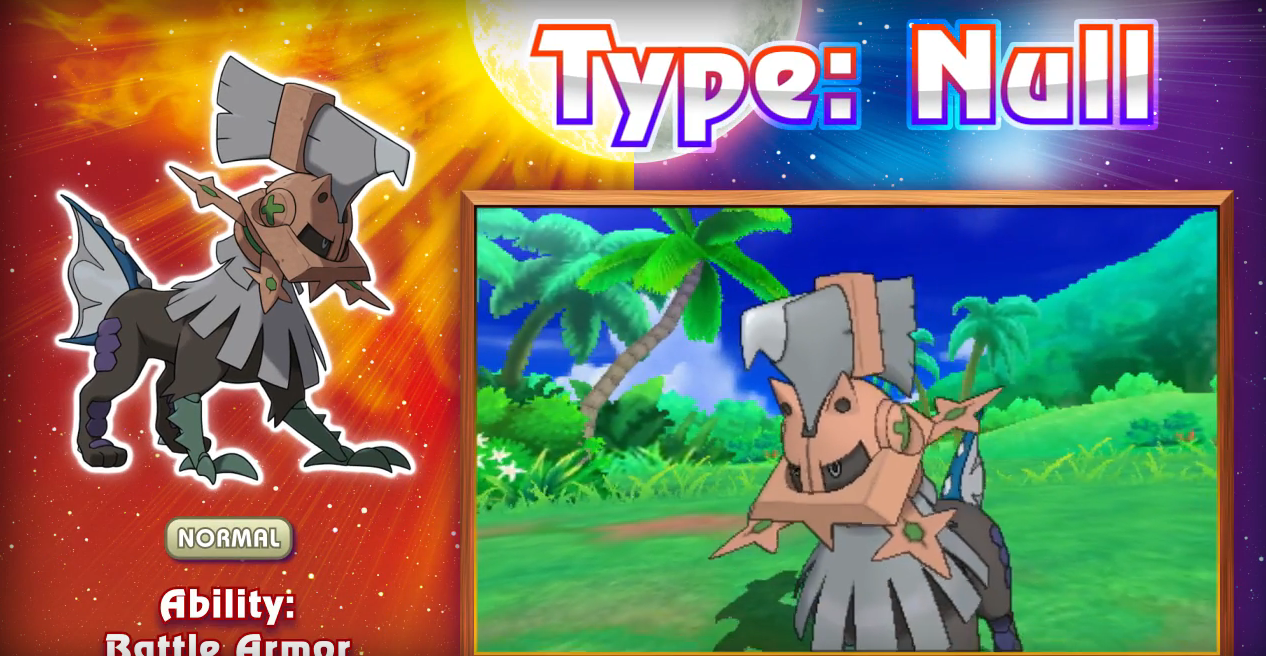 Revealed first was the evolution of Type: Null known as Silvally. Now confirmed as some man made attempt at recreating the God of Pokemon Arceus, by inserting exclusive items into the drive on Silvally's head it is able to change type depending on the type of item inserted. This is due to it's ability cleverly called RKS. It's design is very interesting, being near identical to Type: Null minus the head restraint. How it will evolve is unknown but it is siad it will only evolve when it finds a trainer it can trust and it strangely has some connection to Team Skull member Gladion, who was revealed in the same trailer as Type:Null.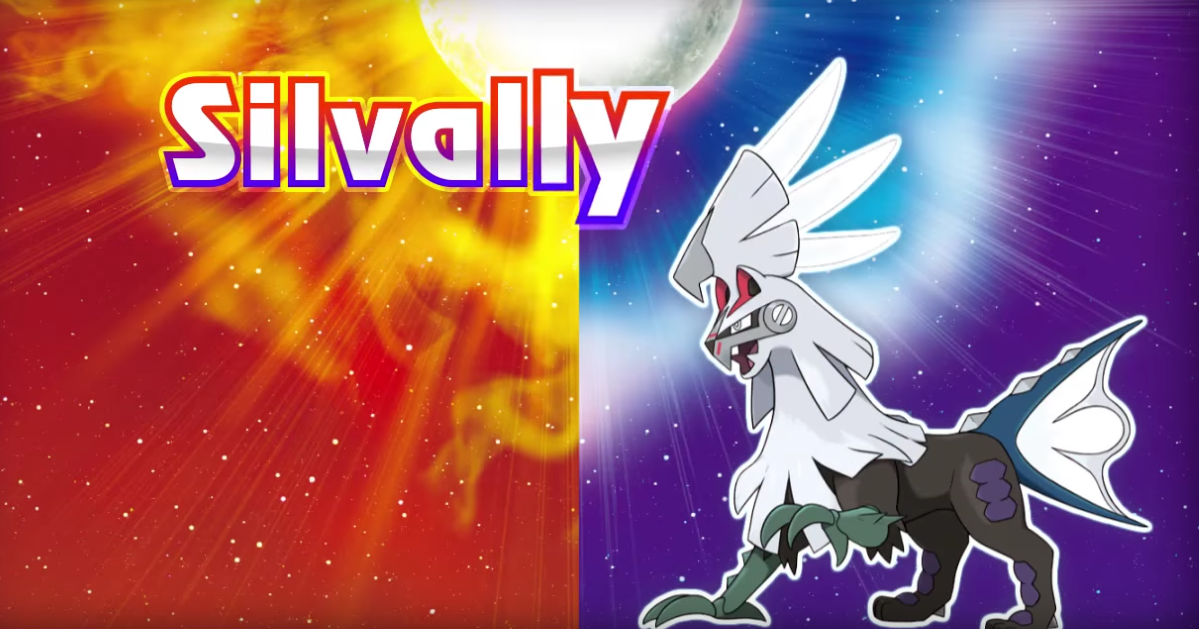 Next we have a new 3 stage evolution. Previously revealed Pokemon Jangmo-o evolves into what I believe is the first Dragon/Fighting type ever in a Pokemon game. It's design and combat revolve around it's scales. Both new Pokemon Hakamo-o and Kommo-o can have the abilities Soundproof or Bulletproof, giving them immunity to certain sound based moves and 'cannon' type moves (such as attacks with Bomb or Ball in there name). Kommo-o learns a unique attack called Clanging Scales which has a lot of attack power but lowers the defense stat.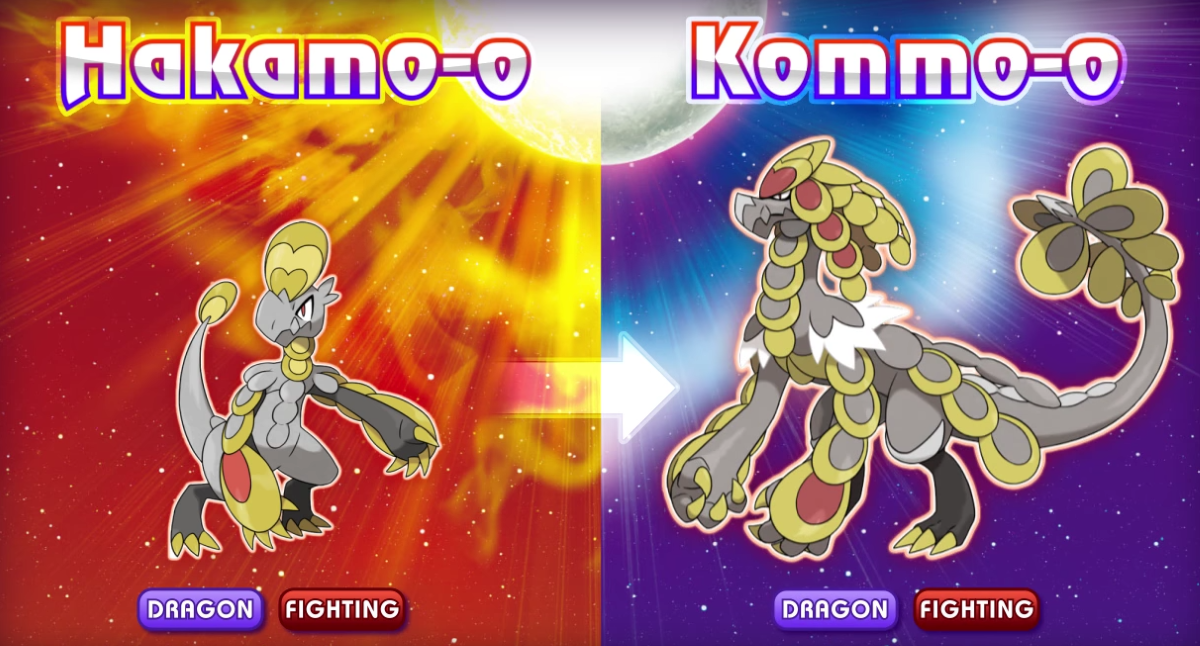 Bounsweet will also evolve twice, first into Steenee and then into Tsareena. Steenee can have the abilities Leaf Guard and Oblivious while Tsareena can have Leaf Guard and the unique ability Queenly Majesty which protects it from priority attacks, similarly to Bruxish' ability. Tsareena gets a unique move called Trop Kick which causes a small amount of damage but also lowers the opponents attack stat. The entire evolution line retains the Grass typing.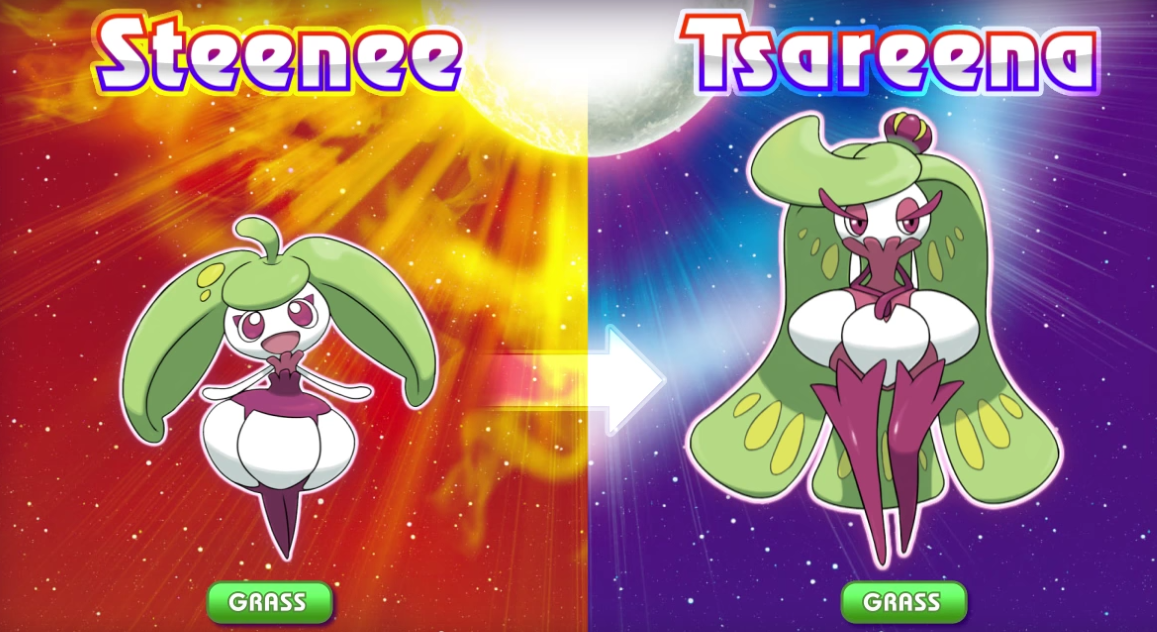 Ribombee is the evolution of Cutiefly and retains the Bug/Fairy typing. There's not much else to say about Ribombee other than it's two abilities can be Honey Gather which is useless in battle or Shield Dust which is a very handy ability that stops residual effects of attacks (e.g. thunderbolts chance to paralyze).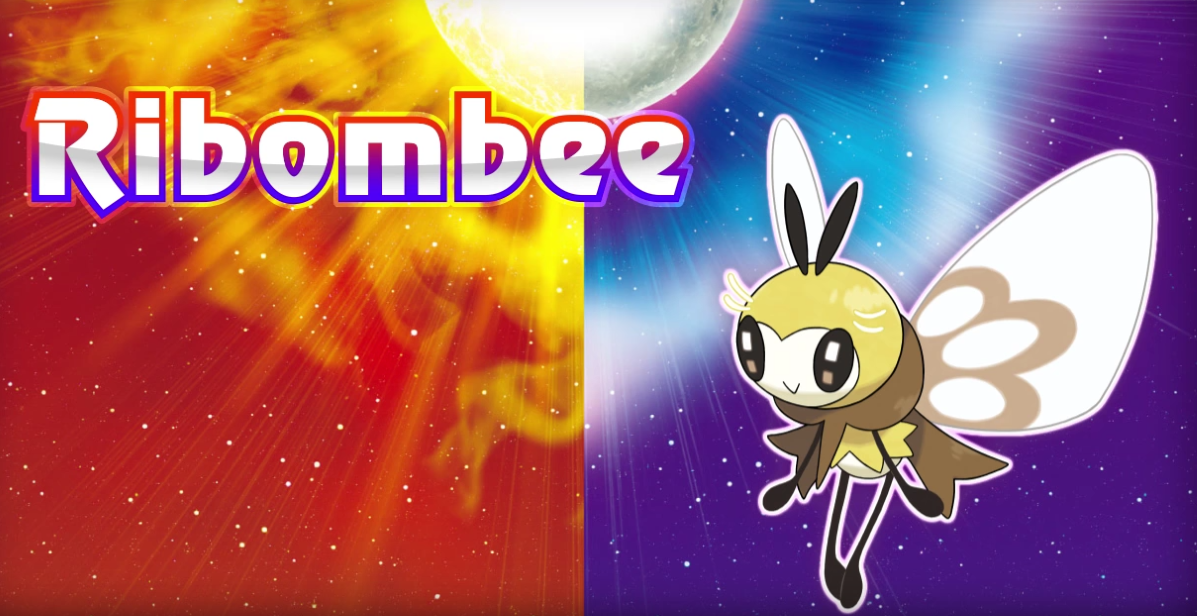 That's it for brand new Pokemon but two more Pokemon from the very first generation (who seem to be the only one receiving Alolan Forms) got new forms today. Alolan Grimer and Muk gain a Dark typing in addition to their traditional Poison typing. These new forms gain access to biting and scratching moves thanks to the 'teeth' that have formed on their body from all the toxins they ingest. They also lose the Stench ability for Gluttony, allowing the Pokemon to eat berries earlier. It is unclear if it will have any stat changes but it is noted these Alolan forms are heavier.