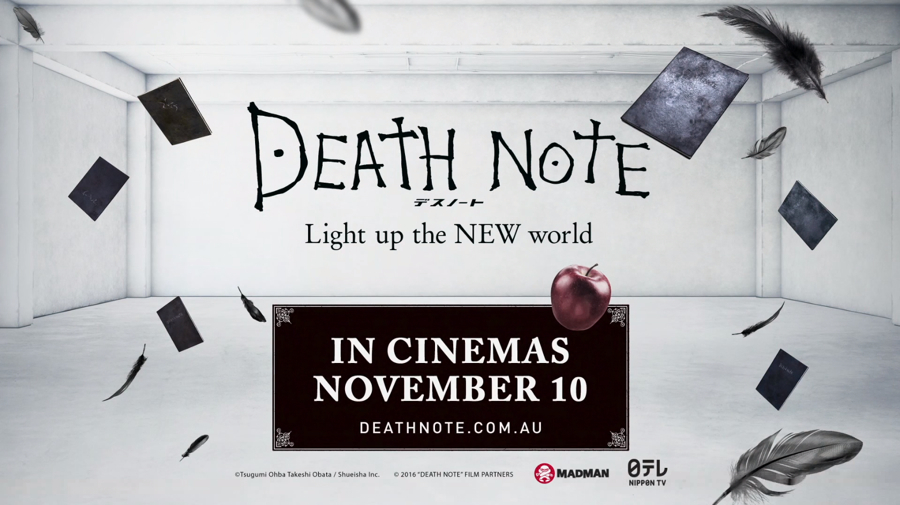 Madman Entertainment uploaded an English-subtitled trailer for the 2016 Death Note sequel film, Death Note: Light up the NEW world, on Thursday. The trailer is embedded below. The film itself will be premiering in Australian cinemas on November 10, 2016, which is less than three weeks from now.
The film will premiere in Japanese cinemas one week from now on October 29, 2016. It is a sequel to the two 2006 live-action films. The plot of this film is centered around the rule that only six death notes may exist on Earth at one time.
In addition to the previously announced cast members, Tatsuya Fujiwara and Ken'ichi Matsuyama will also be reprising their roles from the previous films. They played Light Yagami and L respectively.