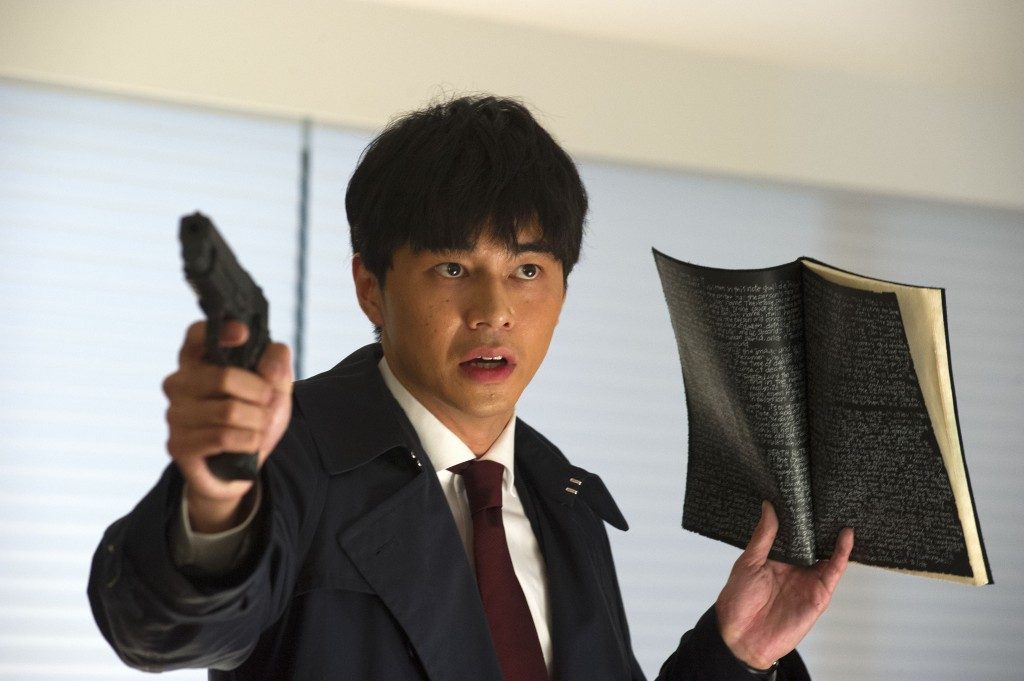 Madman Entertainment has announced that they have acquired the theatrical rights to the new live-action Death Note sequel film Death Note: Light up the NEW world. They are planning to screen it in cinemas later this year.
The film is directed by Shinsuke Sato, who directed the live-action Gantz films. It is based on Tsugumi Ohba's manga series Death Note. It is set ten years after the events of the manga in a world where cyber-terrorism is plaguing society. Six Death Notes have fallen to the human world, and two people have somehow inherited the DNA of Light Yagami and L. The main cast members are (character/actor):
Masahiro Higashide – Tsukuru Mishima
Sosuke Ikematsu – Ryuuzaki
Masaki Suda – Yuugi Shion
Erika Toda – Misa Amane
Rina Kawaei – Sakura Aoi
Mina Fujii – Shou Nanase
Shidou Nakamura II – Ryuk (voice)
Sota Aoyama – Touta Matsuda
Eiichiro Funakoshi – Kenichi Mikuriya
Erika Toda, Shidou Nakamura II and Sota Aoyama are reprising their roles from the first two live-action Death Note films. The props used in this film will be featured at the Madman Anime Festival later this year. Film locations and dates will be announced soon.