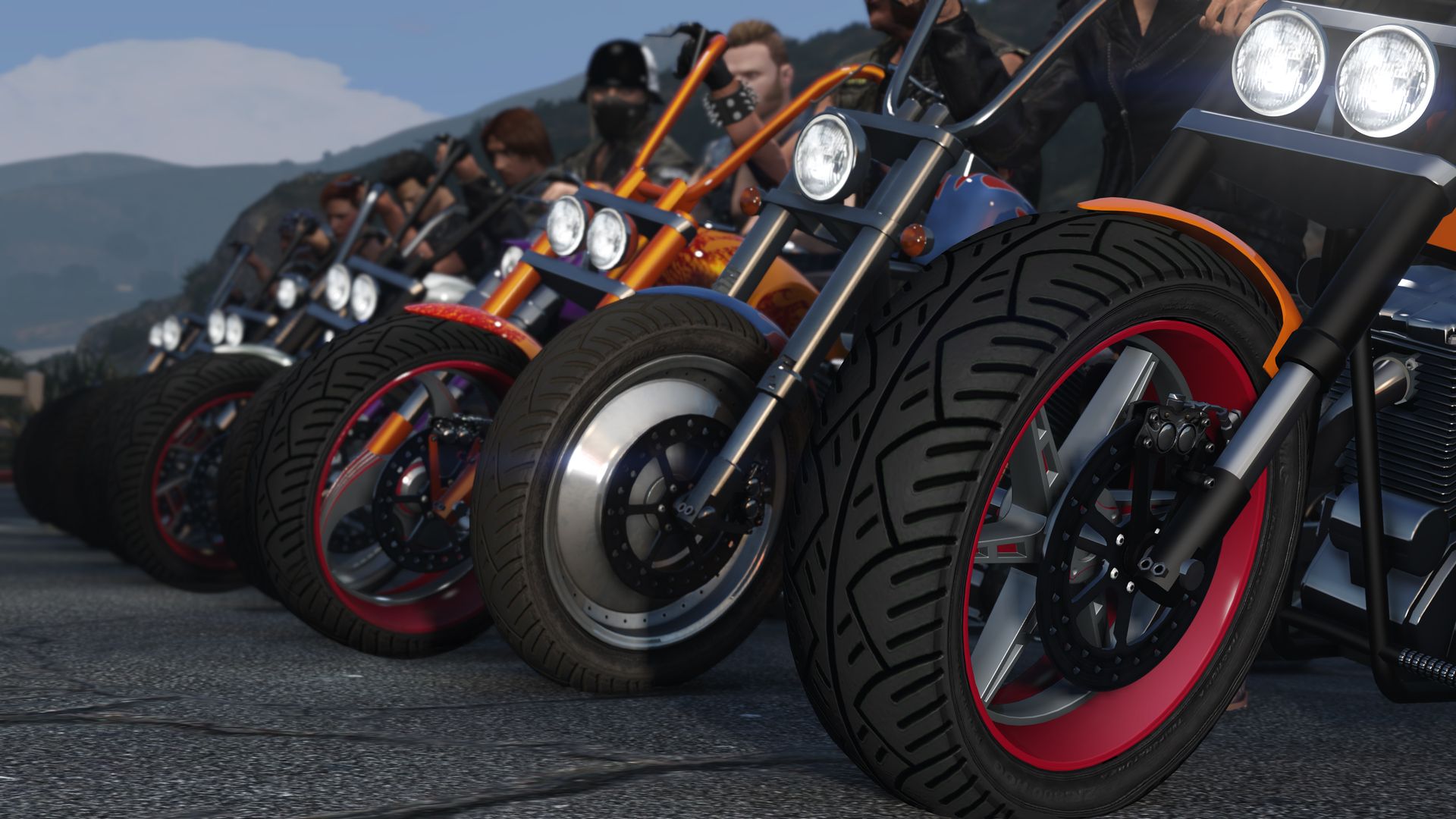 For those who found running a not-so-legal business empire to be a bit too fancy for their tastes, the next Grand Theft Auto Online update may be right up their alley. "Bikers" will allow players to form a Motorcycle Club with up to seven friends. These are not the ride on the weekend for fun clubs either, but 1% clubs that will be running illegal businesses like drugs.
The update introduces new co-op and competitive game modes, new business opportunities, and biker themed real estate properties to buy. Additionally, new motorcycles and motorcycle club themed clothes, accessories, weapons, and tattoos will be available for purchase.
Rockstar has yet to announce the release date for "Bikers;" however, players can start saving up their GTA$ now by logging onto Grand Theft Auto Online and participating in the weekly bonus events.