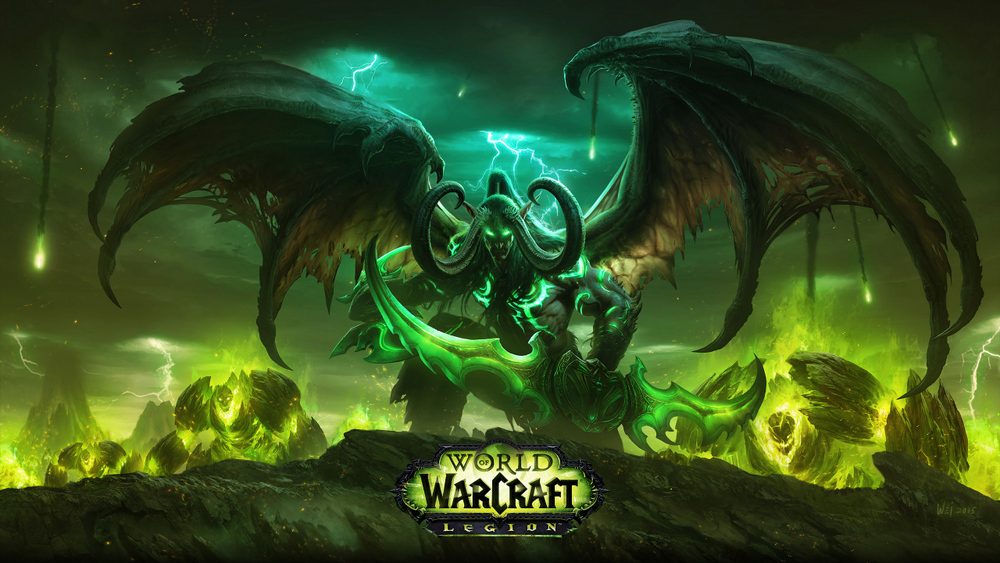 The countdown to World of Warcraft: Legion is well underway with the release of Patch 7.0. Blizzard has opened up early access to those who have pre-ordered the expansion and have at least one level 70 character, allowing players to start their Demon Hunters. Players will be able to roll either a Night Elf or Blood Elf Demon Hunter and explore the beginning zone Mardum. Similar to how Death Knights start in Acherus, players will spend several levels in Mardum learning the basics of the Demon Hunter class and the history behind the storied class.
Blizzard has released a video starring World of Warcraft: Legion Game Designers Eric Maloof and Graham Berger to introduce players to the Demon Hunter class.
Additionally, the pre-release event for World of Warcraft: Legion has started. Demonic invasions are occurring all across Azeroth and a spirited resistance has cropped up to beat the invaders back. Players level 10 and above, which means pretty much everyone who has left the initial starting zone, can participate in the once in a lifetime event. More information about both Demon Hunters and the demonic invasion can be found at the official blog post.
For those looking to catch up with the lore behind the expansion in a nice compressed format should check out the three episode long World of Warcraft: Harbingers.
Episode 1 – The Story of Gul'dan
Episode 2 – The Story of Khadgar
Episode 3 – The Story of Illidan
World of Warcraft: Legion launches on August 30th. Pre-orders for the expansion are currently available. The Standard Edition is priced at $49.99 USD and the Digital Deluxe Edition is available for $69.99 USD at Battle.net. Participating retailers in each region selling physical copies of World of Warcraft: Legion Collector's Edition can be found at the official mini-site.