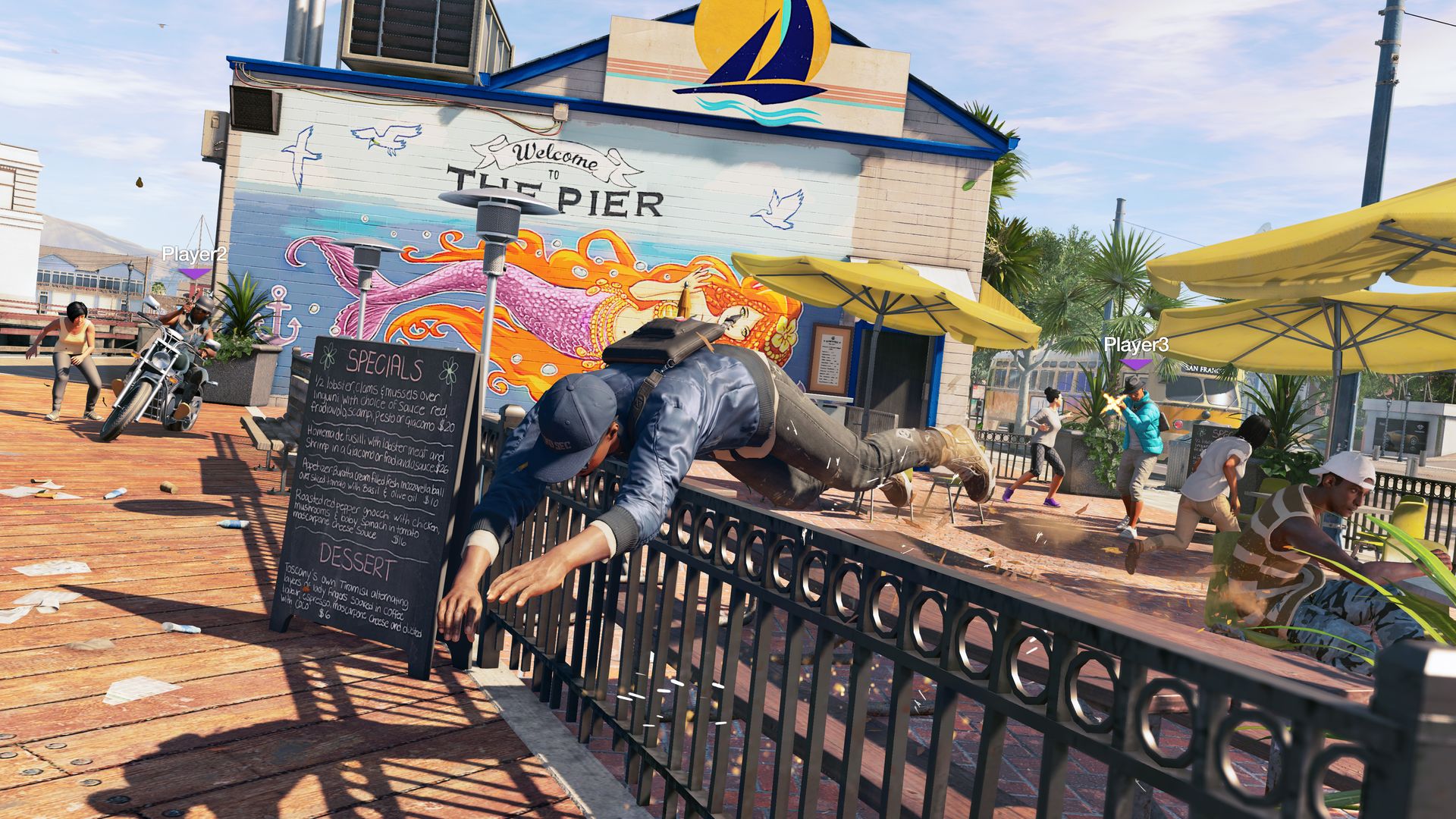 Ubisoft released two new trailers for Watch Dogs 2. The first trailer highlights all the online functions of Watch Dogs 2. Players will be able to take on a variety of co-op missions or roam around San Francisco with a friend. If players are feeling a little more competitive, there are two modes available. Hacking Invasion makes its return from Watch Dogs, which brings enemy players into the game. Players will need to find out who is hacking their data and take them down before the timer expires. The new Bounty Hunter mode will trigger when players become wanted by the police or manually through Marcus' smartphone. One to three enemy players will be brought into the game with the intention of taking down of the target for rewards. Surviving the bounty hunters will bring even greater rewards for the player.
Additionally, Ubisoft released a new trailer showing off the Wrench collectible figurine. The collectible comes with three removable masks to suit any moment. The figurine's base can connect with the Marcus figurine to create a larger display. Pre-orders will be available soon through Uplay.
Watch Dogs 2 is launching for PC, PlayStation 4, and Xbox One on November 15th.