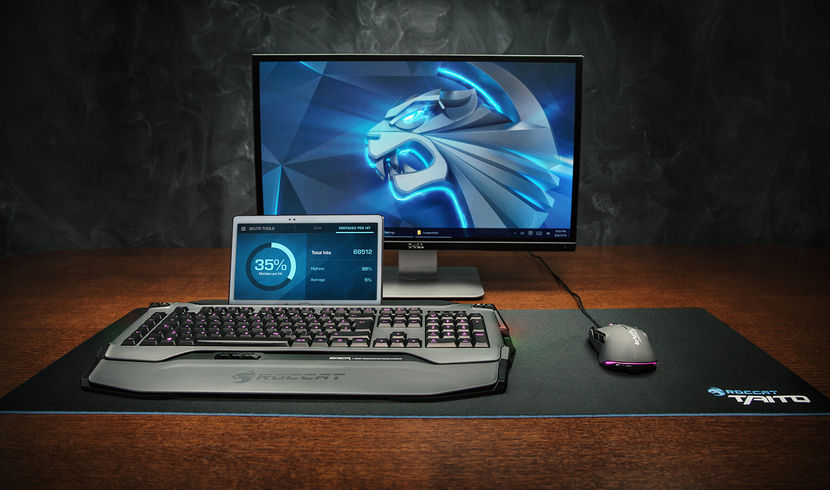 Roccat announced the Roccat Skeltr back in 2014, but news of the keyboard fell silent after that. Finally, Roccat is bringing the keyboard to market. Set to bridge the gap in today's multi-device environment, the Roccat Skeltr is a rubber domed Bluetooth keyboard that can seamlessly switch between typing on a desktop computer and a smartphone or tablet. The rubber domed keys are designed to be as quiet as possible, while the body of the keyboard features a detachable wrist rest and a slot for devices to fit in.
The Roccat Skeltr has four keys on the top sides of the keyboard that allows users to route phone audio through the headset port, pick up phone calls, and switch between typing on the computer or the mobile device. Additionally, the keyboard comes with five macro keys on the left hand side of the keyboard and an additional three under the space bar, a signature Roccat design element found in many Roccat keyboards like the Roccat Ryos MK FX.
Roccat's Swarm software powers the Skeltr on the PC, with support for both Talk FX and AlienFX for the keyboard's RGB lighting. Mobile devices can also be loaded with Roccat's Power-Grid software to display important information and serve as a suite of shortcuts for the computer.
The Roccat Skeltr will launch on September 1st. No MSRP is available as of the publishing of this article.