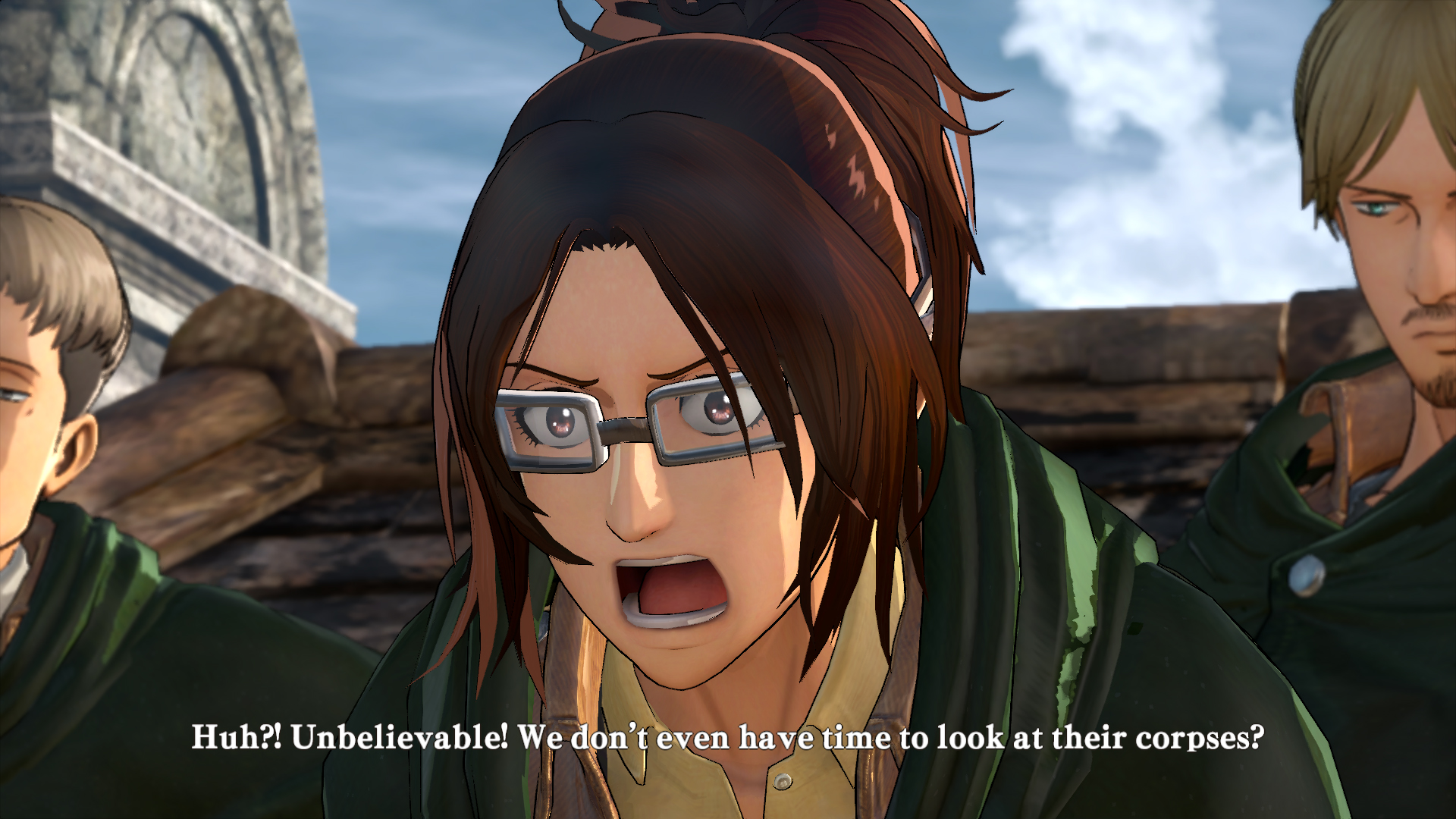 Koei Tecmo has released four new videos for their upcoming Attack on Titan game as well as some new details regarding the game's weapon upgrade system, the scout mode, and the decisive battle signal. Three of the videos focus on introducing characters as they focus on Levi, Hange, and Erwin, while the fourth video focuses on the decisive battle signal.
In Attack on Titan players will be able to enhance their various pieces of equipment with materials found from slaying Titans in single player as well as online and these improvements can improve your anchors, allowing them to attach to Titans from further away and at faster speeds, being able to deal more damage, fight longer, and more. Scout Mode is the game's online mode that allows players to team up with three companions to venture out and take on missions spread out through a number of different stages.
As for the decisive battle signal, it is a way for players to call everyone to the player's area in order to deal a great amount of damage to an enemy at one time while also increasing the amount of damage that their weapons do while also preventing blades from becoming blunt and stopping gas depletion.
Levi Ackerman:
Hange Zoe:
Erwin Smith:
Decisive Battle Signal: