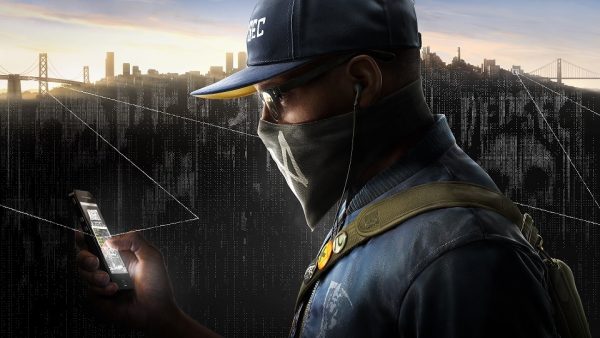 After a leak earlier today many already knew a little of what to expect from Watch Dogs 2 as well as when they could expect the title to be released but now Ubisoft has officially unveiled the game with an extended E3 trailer, more footage, and a few extra details. Watch Dogs 2 is set to be released on November 15th for the PlayStation 4, Xbox One, and PC and in the game players will take on the role of Marcus Holloway.
Set in the San Francisco Bay Area. It is the latest city to adopt ctOS 2.0, an advanced operating system networking the city infrastructure, and in the wrong hands, ctOS 2.0 can be used to invasively control and manipulate everyday citizens. Marcus is a brilliant young hacker who has fallen victim to ctOS 2.0's predictive algorithms and is accused of a crime he did not commit. In Marcus' quest to shut down ctOS 2.0 for good, hacking is the ultimate weapon, and players can not only hack into the city's infrastructure but also every person and any connected device they possess to trigger unpredictable chains of events.
Ubisoft also revealed that alongside a standard version of the game they will also be selling a number of limited editions that contain the following bonuses:
Deluxe Edition includes the Game, an exclusive sleeve, a San Francisco Map, lithographs and the Deluxe pack of digital customization items.
Gold Edition includes the Game, the Deluxe pack and the Season Pass.
San Francisco Edition with its Collector's box, includes the game, extra digital content: The Deluxe pack and Zodiac killer mission, a Marcus Figurine, SF-themed laptop stickers, lithographs, and a San Francisco Map.
Those who pre-order any edition get an extra mission named Zodiac Killer: a copycat of the Zodiac Killer is murdering people and taunting the police with coded messages. Players have to decrypt the codes and hunt down the killer to complete the mission and get an additional exclusive outfit.
Cinematic Reveal Trailer
Marcus Character Introduction
Watch Dogs 2: World Premiere Announcement