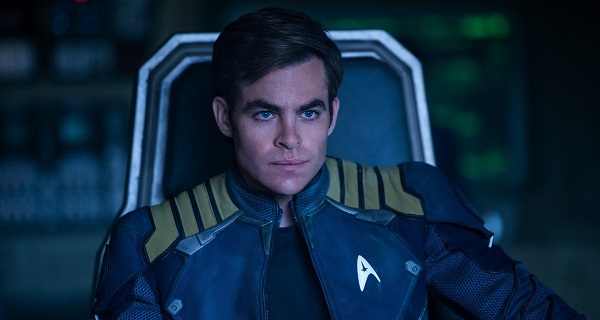 Paramount Pictures have released a new trailer for Star Trek Beyond featuring the music of Rihanna. The film is directed by Justin Lin, is being by J. J. Abrams (The Force Awakens), and stars Chris Pine returning as Kirk alongside Zachary Quinto as Spock. This film is the latest in a reboot of the cult hit Star Trek television series, with a greater focus on action and combat than the original series had. We've reviewed previous installments in this reboot and have quite enjoyed them.
The trailer for the upcoming film prominently features Rihanna's newly released single Sledgehammer which will headline the film's original soundtrack. You can check out the trailer below and see for yourself how well the works of the popular R&B singer fit with the rebooted Star Trek franchise. The trailer teases a lot of action and destruction for the new film but fails to answer the biggest question: 'Is Rihanna a trekkie and if so; who is her favourite captain?'.
The film releases next month on the 21st and we'll keep you posted on any updates.