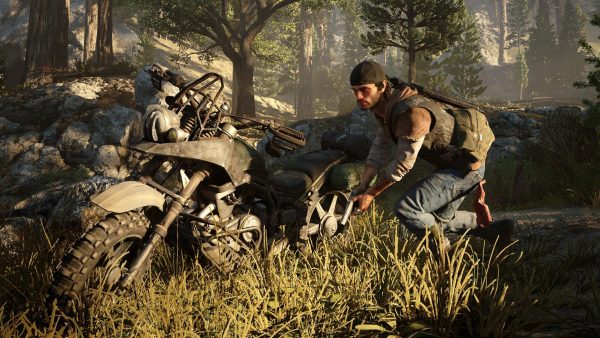 Following the announcement that a new God of War game is on the way Sony Interactive Entertainment continued with their E3 2016 press conference by bringing out Bend Studio to announce that they are working on a title called Days Gone for the PlayStation 4.
Days Gone is set in the beautiful, volcanic scarred high-desert of the Pacific Northwest and is an open-world action-adventure game where you play as Deacon St. John, a Drifter and bounty hunter who would rather risk the dangers of the broken road than live in one of the "safe" wilderness encampments. The game takes place two years after a global pandemic has killed almost everyone, but transformed millions of others into what survivors call Freakers – mindless, feral creatures, more animal than human but very much alive and quickly evolving.
Skills learned in his prior life as an outlaw biker have given Deacon a slight edge in the seemingly never-ending fight to stay alive. But will it be enough? Currently no release date has been given for Days Gone but you can check out the reveal trailer and gameplay trailer below.
Reveal Trailer
Gameplay Video