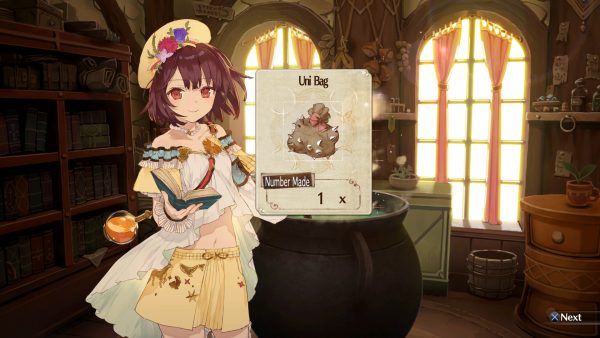 Koei Tecmo has revealed some new gameplay details, screenshots, and game footage of Atelier Sophie: The Alchemist of the Mysterious Book and the focus of all of this content happens to be on the title's updated synthesis system as well as the characters we will be meeting in the game, a few of which will be familiar for fans of the series.
In this upcoming PlayStation 4 and PS Vita RPG, Sophie is just beginning to learn about alchemy and with the help of Plachta, the Mysterious Book, whose memories slowly return as her pages are filled, she will begin her journey to discover and concoct numerous new and useful recipes.To do this, players have access to a 4×4 panel system which can grow depending on the type and quality of cauldron.
As ingredients are placed into the cauldron, they will take up a set amount of tiles on the panel which, if utilized correctly, allows items to be more efficient than they normally are. A wide choice of recipes with different shape, size and quality can be used to craft items, and making full use of the panel space is vital to receiving optimal bonuses.
Alchemy Introduction
Character Showcase