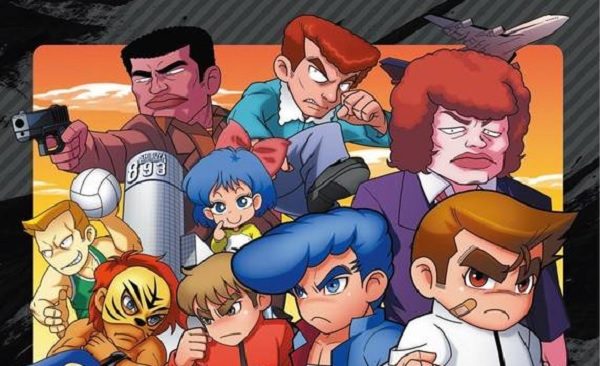 In what may be some rather surprising news, Natsume Inc. has announced that they plan on bringing the 2013 Nekketsu Kouha Kunio-Kun SP over to North America under the name River City: Tokyo Rumble. This 3DS side-scrolling beat'em up is part of a long running series and will be celebrating its 30th anniversary this year.
Currently Natsume has not stated when River City: Tokyo Rumble will be released but the company has stated that the game will be playable at their booth during E3 this year. They also provided a brief summary of what to expect from the game and you can check that out below:
River City: Tokyo Rumble follows the story of a hot-blooded high school student named Kunio and his good friends. When a nefarious gang moves into Tokyo to try to take it over, it's up to this self-proclaimed "fighter for justice" and his buddies to make sure the streets stay safe!

Punch, kick, use weapons such as soccer balls, iron knuckles, chains, and even bicycles to knock some sense into those devious gang members. Take on jobs, level up your abilities, and don't forget to stop on occasion for a snack or two at the local food joints. Luckily, smiles are free!