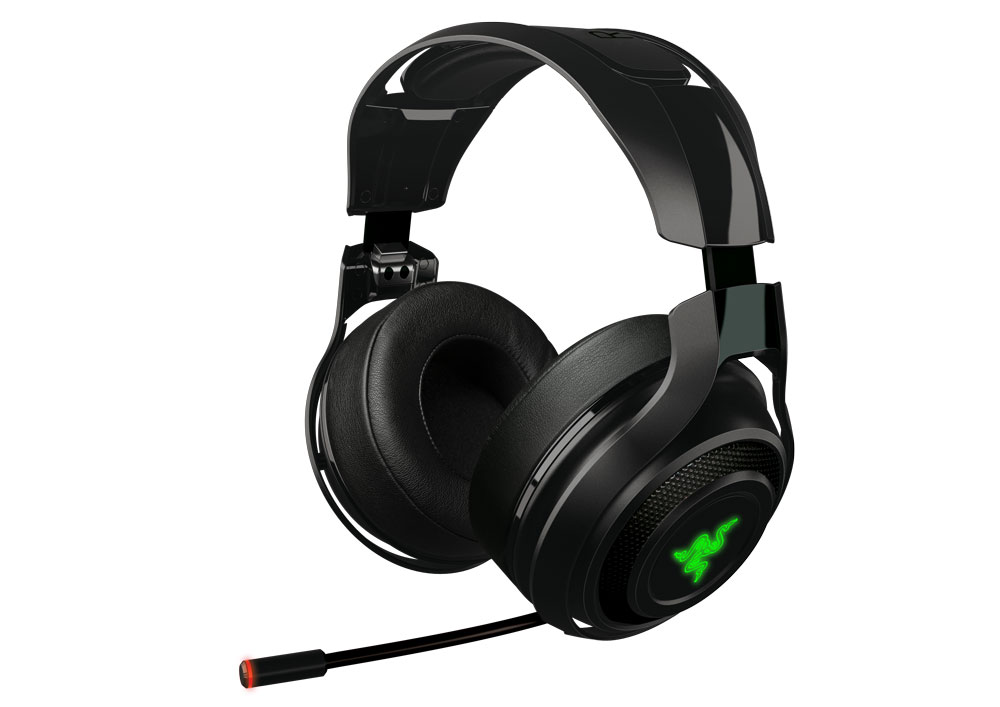 Razer announced the latest addition to their line of gaming headsets today. The Razer ManO'War is a wireless headset designed for lag-free gaming. The headset runs on a 2.4 GHz wireless USB adapter that has a range of up to 12 meters and an optional extension dock is available that will bump up the range to 14 meters. Since the headset weighs only 375 grams, gamers can move around freely without needing to take the headset off or lose connection.
The closed headset features two 50mm drivers and a stowable unidirectional microphone. All of the controls are accessible from the ear cups. The battery is rated for 14 hours of gameplay with the Chroma lighting enabled, or 20 without.
PlayStation 4 and PC support are available right out of the box. Though the headset is limited to 2.0 audio on the PS4, the Razer Surround software on Mac and Windows will give the headset 7.1 virtual surround sound and Chroma lighting support.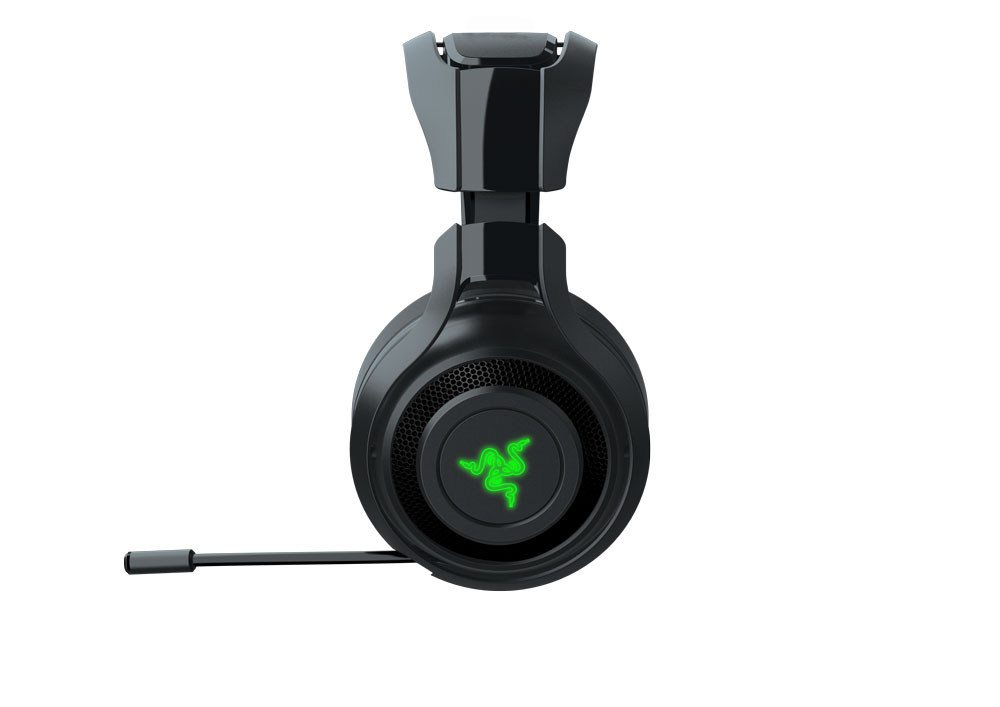 "The Razer ManO'War combines the perfect balance of wireless performance, comfort and durability in a gaming-grade headset," says Razer Co-Founder and CEO Min-Liang Tan. "The freedom to play without wires, uninterrupted, with the comfort, sound quality and incredible battery life of this headset is more than exciting for gamers—it's critical."
The Razer ManO'War headset is available now in limited quantities at Best Buy and Razerstore.com in the US. Other American stores will see units on April 17th, while the rest of the world will have to wait until May 2016. The MSRP is $169.99 USD or €199.99