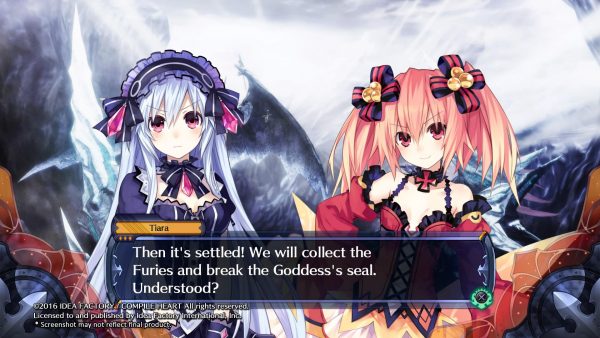 The first batch of English screenshots for Fairy Fencer F: Advent Dark Force have been released by Idea Factory International and alongside these set of screenshots the company has also released three pieces of character art and details for each of these characters. The first is Pippin, a strange Fencer whose biological origins are unknown. He's talkative and nags others way too much. A sword is stuck in his head, but it doesn't seem to affect him.
Second we have Pippin's fairy partner. His human appearance causes people to believe he is a Fencer, while Pippin is his fairy. He is familiar with Pippin's supposed father, Pappin. Finally there is Pappin, the creature that Pippin calls "Father" but whether Pappin is Pippin's father or not remains a mystery. He's an enigma with a strong allegiance to his path as a Fencer.
Fairy Fencer F: Advent Dark Force is currently set to be released on the PlayStation 4 in North America on July 26th and in Europe on July 29th.