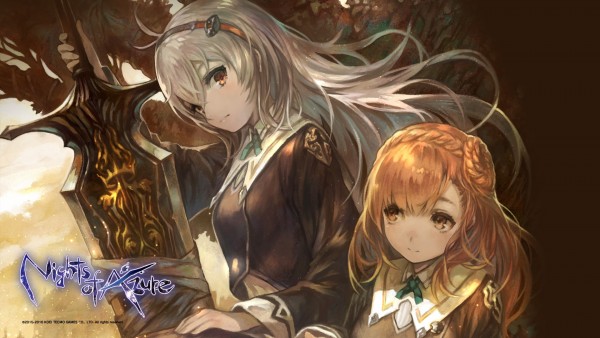 Koei Tecmo has launched Gust's brand new RPG Nights of Azure in North America today and with European regions receiving the PlayStation 4 title on April 1st the company has decided to release a fresh launch trailer for the title.
You can check out the video below as well as some small details about the game's story, which is darker in tone than many of Gust's past projects, below, or if you wish, you can see our interview with the development team here.
Few leave their homes after nightfall in the kingdom of Ruswal, let alone have the strength and skill to take on the powerful azure-blooded demons that plague the uncharted island. One of the best among these brave few is Arnice, a beautiful knight of great skill and power sworn to protect humanity and defend the priestess Lilysse—her best friend. As she grows in power, Arnice can summon creatures known as Servan to assist her in battle as well as transform into a demon herself in order to carry out her mission.

Despite her strength, Arnice soon discovers that the solution to the island's problems might not be as simple as defeating enemies in battle. Nights of Azure is a tragic tale of two friends faced with impossible decisions that will test their loyalty to their quest and to each other.