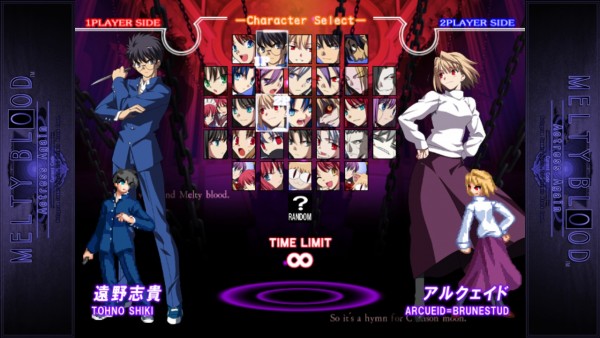 Arc System Works has announced that they will be bringing their classic fighting game, Melty Blood: Actress Again Current Code, to PC through Steam next month on April 19th. At launch the title will cost $24.99 but will be available at a 20% discount for one week after release.
Developed by French Bread, Melty Blood: Actress Again Current Code offers thirty one different fighters from the Melty Blood universe that is based off of the visual novel series and takes place one year after the TATARI incident that left the town of Misaki scarred.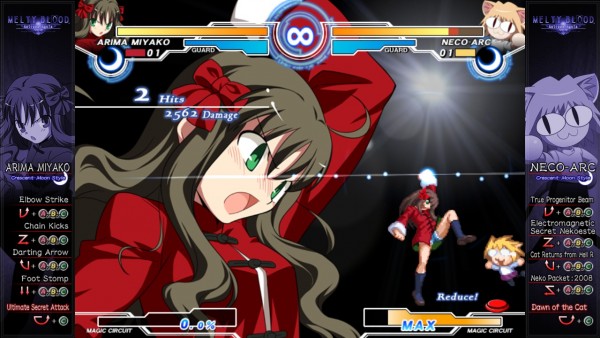 At launch the game will feature online battles allowing players to fight against one another either in ranked matches or player matches and unlike another fighting game that came out in the past month, each character will have a unique story that will be told in arcade as well as a versus mode that allows players to fight against friends, the computer, or even spectate a fight.