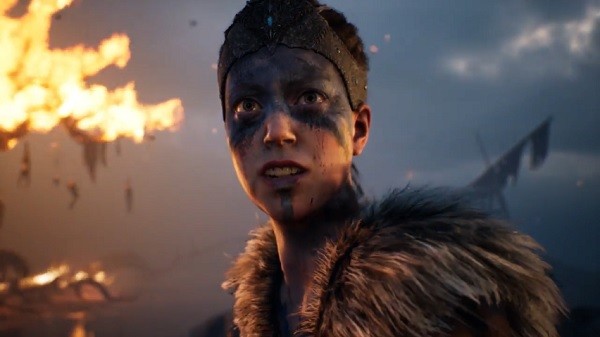 It seems that Ninja Theory wasn't kidding about providing us with a bit of new information about Hellblade: Senua's Sacrifice this week. Following yesterday's announcement of the game's subtitle the company has released a pair of videos showing off the main character Senua as well as some details about her character and the work that went into creating the her model.
Senua is a Celtic Warrior who journeys into Viking heartland while struggling with trauma and psychosis. It is important for us to portray the physical, emotional, and mental trials of her quest in both the character model and the representation of her reality. An example of this is the voices that Senua hears in the scene.
These voices have been recorded binaurally which means that if you listen to them with headphones on they will sound as if they are in the 3D space around you. Hellblade: Senua's Sacrifice is currently being developed for the PlayStation 4 and PC.