To celebrate the new year and heighten the excitement for the return of Sherlock in 2017, fans of the BBC series have been rewarded with a 90-minute holiday special, 'The Abominable Bride'. Creators, Mark Gatiss (a.k.a. Mycroft Holmes) and Steven Moffat produced the brand-new episode to put a spin on the events of Sherlock Season 3 finale.
The alternative version takes Benedict Cumberbatch (Sherlock Holmes) and Martin Freeman (Dr Watson) to 1895 Victorian London, where Inspector Lestrade introduces a speculative case of supernatural phenomena to the detectives. A distraught bride, Emilia Ricoletti, who commits suicide in public, is witnessed murdering her husband from beyond the grave. How can this be, if the woman's body is already in the morgue?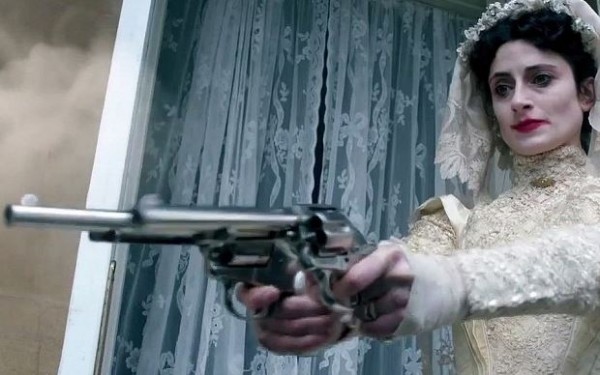 When similar cases arise and the ghost of Ricoletti claims the lives of many more, it is Lady Carmichael who comes to Holmes and Watson for help – desperate to save her husband. 'The Abominable Bride' is a tantalising and comedic mystery worth investigating, with superb acting from all cast members and creative tie-in to the TV series storyline.
Return to 221B Baker Street for your dose of Sherlock, the encore presentation of the new episode is on Sunday, January 10 at 10pm ET (2pm EST) on PBS. Watch the trailer below and let us know what you think of 'The Abominable Bride'.