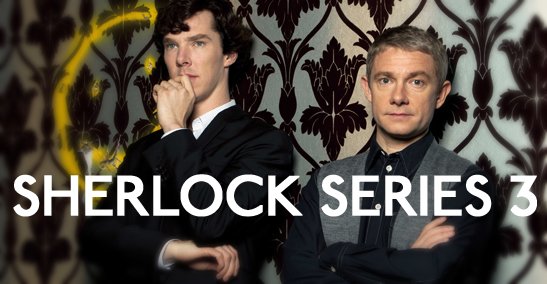 After a long awaited cliff-hanger with the season 2 finale, Sherlock BBC has made an impressive return this New Year. The acclaimed British series is a modern adaption of the Arthur Conan Doyle classic, with Benedict Cumberbatch as Sherlock and Martin Freeman as Dr. John Watson.
Sherlock Holmes fans will not be disappointed with season 3, with three movie-length episodes comprised of Mark Gatiss opener 'The Empty Hearse', Stephen Thompson's 'The Sign of Three' and Steven Moffat's finale 'His Last Vow'. Be prepared to meet the new villain, CAM – master blackmailer Charles Augustus Magnussen, with many more surprises in stall for an exceptional crime drama TV series.
Check out the launch trailer of the new season below, set to air in America on January 19.
As for future plans of Sherlock BBC, the writers have already started mapping out an exciting journey for Season 4, which will possibly air in 2015.