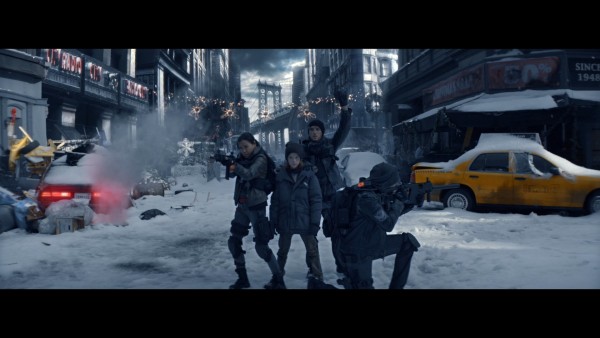 Ubisoft Massive released two new videos today to wish gamers a very Merry Christmas. The first video features Tom Clancy's The Division set to a haunting rendition of "Silent Night." The trailer shows a stark difference between New York City before the outbreak and the apocalyptic mess that follows.
The second video is much cheerier, with staff members wishing viewers a Merry Christmas in a variety of languages.
Tom Clancy's The Division is an open world shooter set to launch on March 8rd, 2016 for PlayStation 4, Xbox One, and Windows. The game is available now for pre-order. Those who pre-order will also get guaranteed access to the beta.