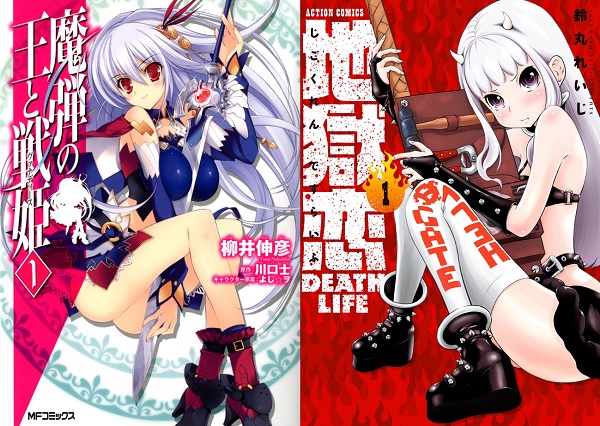 Seven Seas Entertainment kicked off their "10 Days of Licensing" at the start of the week and so far they have licensed quite a few titles as they revealed that they had picked up the license to the Lord Marksman and Vanadis manga adaptation of the light novel series that was given an anime adaptation back in 2014. The company is planning on publishing the series starting on September 13, 2016 and will continue to do so through single volume releases.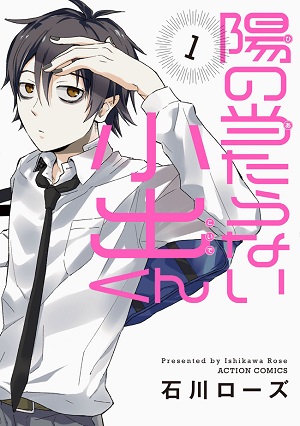 Seven Seas then decided to double-down on the license announcements yesterday as they revealed that they had acquired the license to the Love in Hell: Death Life manga series from Reiji Suzumaru. This manga exists in the same story of Love in Hell and will feature a number of cameos from characters in the first series, but this story will follow a separate character who finds himself in hell and can be enjoyed separately from the main series. The first volume of Love in Hell: Death Life is set for release on July 19, 2016.
The second announcement that was made is for a newer series from Rose Ishikawa named My Pathetic Vampire Life with the first volume dropping on October 4, 2016. More details about each of these manga series can be found below courtesy of Seven Seas:
Lord Marksman and Vanadis
The country of Zhcted is ruled by seven women known as the Vanadis, a group of warriors who are given powerful weapons and dominion over the country's seven territories. Taking advantage of its neighboring nations' civil unrest, Zhcted goes to war against the country of Brune. In a battle that decimates Brune's army, the brave, young Brune nobleman Tigrevurmund Vorn meets the beautiful Eleonara Viltaria—one of the Vanadis.

Impressed with his skill as an archer, Elen allows Tigre to live in exchange for his servitude. But the battle is far from over, and extends further than either of them could have imagined. Tigre and his new mistress become caught in the middle of a plot that threatens not only their homelands, but the entire world.

Love in Hell: Death Life
Utsunomiya Sousuke is dead. But his new life is about to begin…in Hell! Upon awakening in the Afterlife, Sousuke meets his painfully sexy devil guide Sanagi, who may be short of stature, but packs an all-powerful punch. Like Rintaro before him, can the hopelessly irreverent Sousuke repent from his sins, or is he fated to be forever tortured and teased by a gorgeous demonic temptress?

My Pathetic Vampire Life
Koide was turned into a vampire at the age of sixteen—one hundred and thirty-three years ago. Now, poor Koide is trapped in an eternal loop of the same old homework, the same boring lectures and meaningless tests, and an ever-unquenchable thirst for blood. Koide has repeated his uneventful sophomore year of high school one hundred and thirty-three times, and now, in his one hundred and thirty fourth year, he doesn't expect things to change—and is frankly too bored to care.

But his classmates this year seem a little different than before. They're thrilled to have a vampire in their midst, and are eager to do whatever they can to help. Will "134" be Koide's lucky number or is that just wishful thinking?