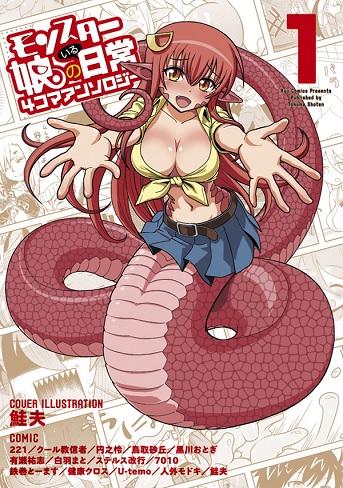 If you've been paying attention to the sales charts it should come as no surprise when I say that Okayado's Monster Musume manga has been a major hit both in Japan, where it has been given an anime adaptation, and North America.
As such it only made sense that with a number of four-panel comic strips created by other manga authors as tribute to Monster Musume being compiled into a two volume collection that Seven Seas would pick up the license and thankfully they announced earlier today that they have done so.
They plan on releasing these two volumes under the name Monster Musume: I ♥ Monster Girls and each volume will include three bonus monster girl postcards, likely one for each of the main girls in the series. The first volume will be released on May 17, 2016 for $13.99 while the second volume is scheduled for July 12, 2016.