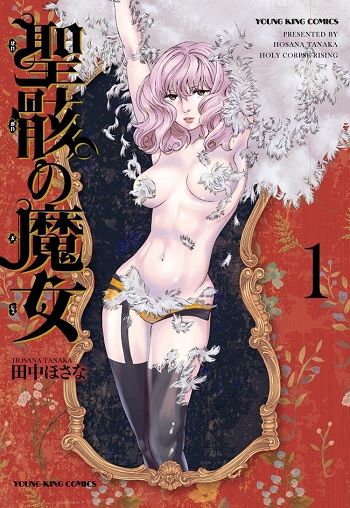 Seven Seas Entertainment's licensing binge continues with a brand new announcement today to go along with the multiple announcements made over the last few days.
This time around the company has announced that they have picked up the license to Hosana Tanaka's Holy Corpse Rising manga series. The manga began running in October 2015 and has so far reached two volumes in length and Seven Seas is planning on releasing the first volume in English on November 29. 2016.
Holy Corpse Rising takes place in fifteenth century Rome where witches have declared war against humanity. A young man named Nikola, whose parents were murdered in front of him by a witch, has discovered the key to winning the war against the evil witches.
He finds that by using sorcery obtained through many years of study he can revive twleve witches that are known as the "First Witches" who will become his allies in order to defeat them. The only problem is that to do so he must marry each of them.