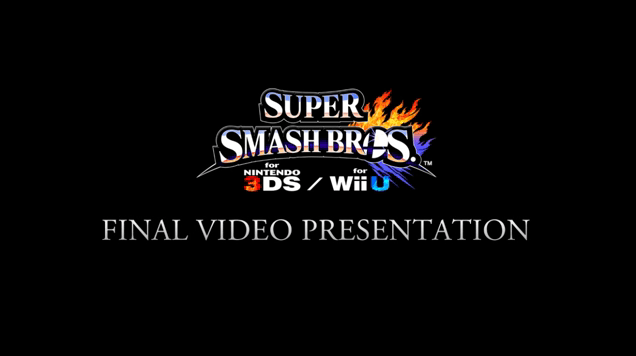 The final news regarding Super Smash Bros. Wii U and 3DS ever has been delivered and it was a mixed bag depending on who you wanted to get in with two new stages and two brand new character announcements.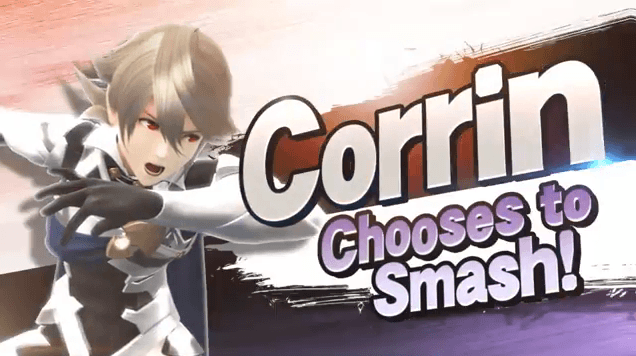 The first new character is unbelievably another Fire Emblem character, this time from the upcoming Fire Emblem Fates game. The player character Corrin will be playable though he looks a fair bit different than the rest of the Fire Emblem cast, being able to use certain Dragon Powers to transform his body for some attacks. Corrin will be playable in male or female similar to Robin. Corrin's Final Smash is Torrential Roar and transports players to a empty field before blowing them away.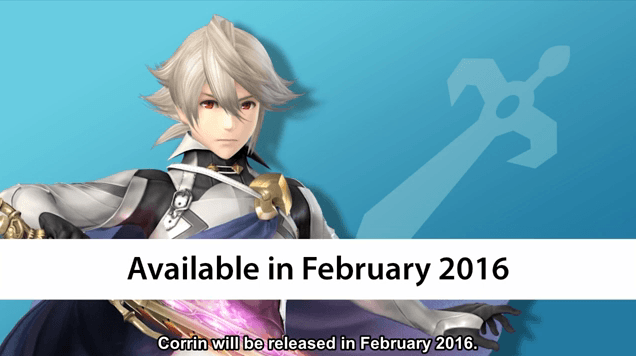 New songs will come with Corrin on the Wii U version for the Fire Emblem stages already in the game.It's cool how different the character looks but it's very easy to say the Fire Emblem series is now way to heavily represented in Smash Bros.  Corrin is landing sometime in February and will come with two new songs for the existing Fire Emblem stages (one each).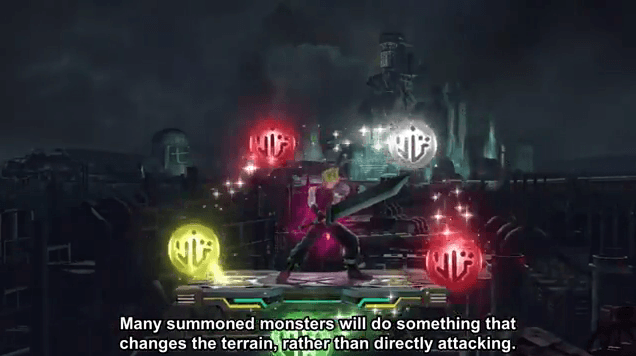 Square Enix's character Cloud Strife from Final Fantasy VII will be available to download in a few hours from the posting of this article, however Nintendo have said they expect heavy traffic on the servers which could mean you might be waiting for a while. Cloud has a unique mechanic similar to Little Mac where a Limit Gauge powers up when Cloud is hit or hits someone and it can also be charged with Down Special. All of Clouds special attacks are powered up when the Limit Gauge is full.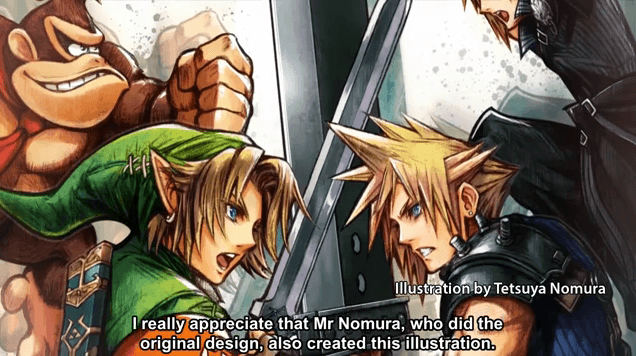 Cloud comes with the beautiful looking Midgar stage which has many unique properties such as players being able to collect Summon Materia to perform powerful summons. These summons have many different effects on the stage. If the stage gets split in two by Odin you will instantly die if you get caught between the two platforms merging back together. Cloud and the Midgar stage will be available on both versions. Tetsuya Nomura has drawn some very cool art in Kindgom Hearts like style to celebrate the inclusion.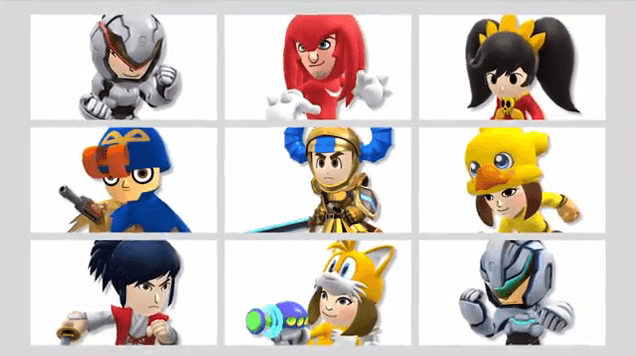 More Mii costumes for the final two waves have also been announced. Chocobo, Geno from Super Mario RPG: Legend of the 7 stars, Bionic Armour (seems to be unique or from Metroid), Takamaru (like the assist trophy), Ashley from Wario Ware, Gil (from the Tower of Druaga) and lastly Tails and Knuckles from Sonic. Looks like Tails finally made it into a Smash Bros game after all. The official site is offering QR codes so players can download the Mii's from the promo videos that best match the official costumes.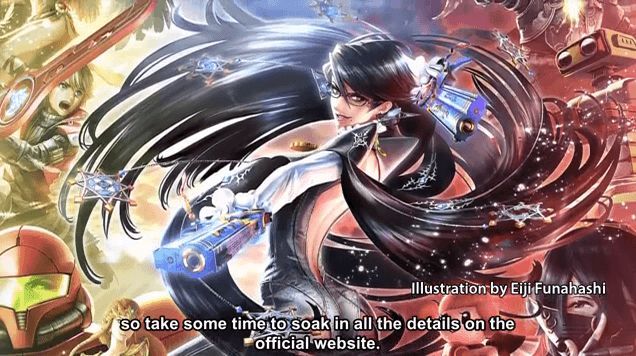 The Final Challenger ever for Smash Bros is Bayonetta! She has many of the powers from the Bayonetta games such as Witch Time and Summons as well as her classic ability to wield four guns at once. She has costumes from both her major appearances and her alts reflect the colours of her comrades from the games. Her down special is Witch Time, which works kind of like a counter but slows down time instead of being an attack. Bayonetta seems like a complicated character similar to Ryu being very combo heavy, with the video demonstrating a 10 hit combo made of many different attacks. Her Final Smash is very unique as well, triggering Witch Time but requiring you to hit your opponents to build up a gauge for the attack to be effective. Gemora then appears to instantly kill anyone that is over 100% damage.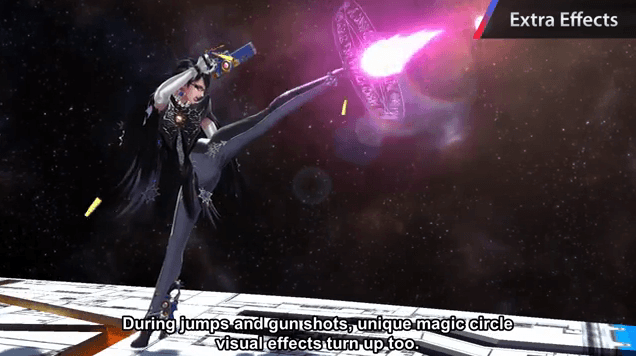 Bayonetta will come with the new stage in Umbra Clock Tower. The stage is in constant free fall with other platforms moving around as well. The stage will feature many popular songs from both games. Bayonetta and the new stage will be releasing in February just like Corrin. Bayonetta was the number 1 choice from the Smash Bros across a worldwide average, being number 1 in Europe and top 5 in North America. From the way Sakurai spoke though it seemed more to mean she was the most requested character available that they could get the rights to to use in game.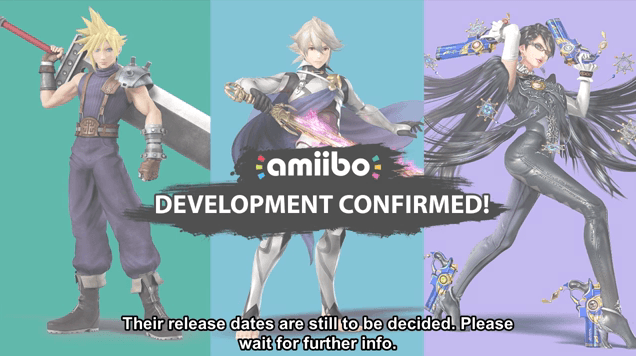 For Amiibo fans, Amiibo of Ryu, Roy and R.O.B. Famicom Colorus will be available March 8th. All 3 new characters announced today are confirmed to be receiving Amiibo as well. Sakurai did a little bragging at the end of the video claming the game has set many records for it self including 58 fighters, 84 stages across both versions of the game, 99 Mii Costumes and 97 Mii hates, 743 Wii U trophies and 707 for the 3DS and there 507 music tracks for stages when you include all the games DLC. Pretty impressive.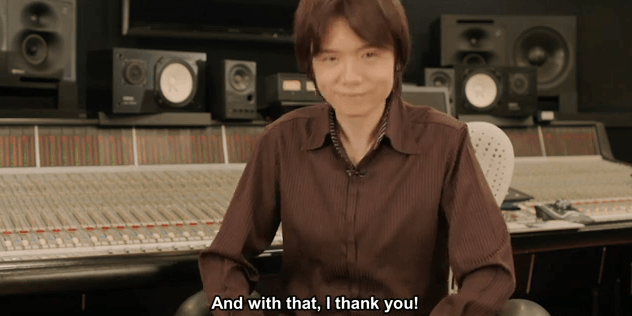 Let us know what you think of these announcements in the comments below and we apologise to anyone whose character's didn't make it in. I was hoping for Banjo Kazooie myself honestly. You can re-watch the full presentation which has been embedded below.