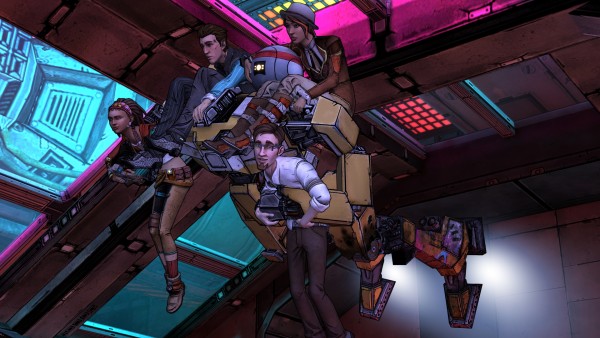 Now that the full Tales from the Borderlands season has been released, many fans who have followed the series since day one are experiencing the conclusion to a story that has been quite an enjoyable journey.
However there are still those who have been sitting on the fence waiting for the entire series to be released before picking Tales from the Borderlands up and in order to help sway those people Telltale Games has opted to release character details about each of the characters that appear in the title as well as the skilled voice actors who voice them and you can check that out below, though be careful of spoilers.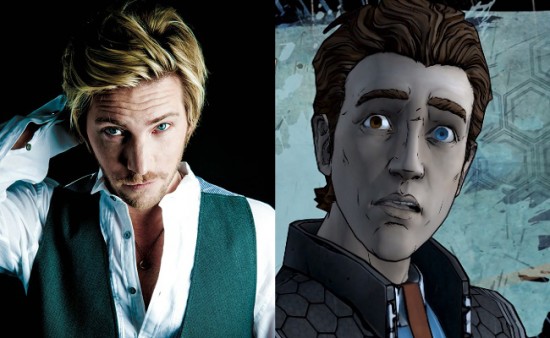 TROY BAKER as RHYS
If you don't know who Troy Baker is, you probably haven't played many video games in the last five to ten years. He has very quickly become gaming's golden boy, voicing many prominent roles including Joel in The Last of Us, Snow Villiers in the Final Fantasy XIII trilogy, Booker DeWitt in BioShock Infinite, and Pagan Min in Far Cry 4. Baker also has a role in the upcoming Uncharted 4, playing Nathan Drake's older brother, Sam. In Tales from the Borderlands he portrays the main man, Rhys.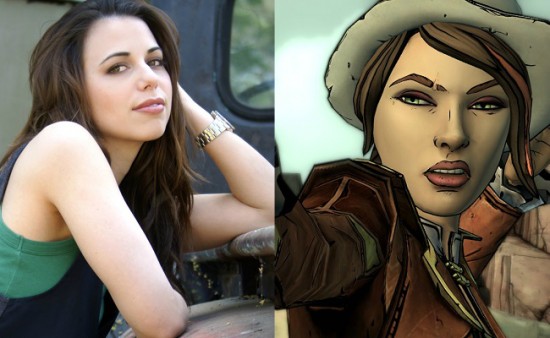 LAURA BAILEY as FIONA
Laura Bailey is no slouch herself, with a resume that surpasses even Baker's. Anime fans may know her as Keiko Yukimura from Yu Yu Hakusho, Kid Trunks from Dragonball Z, Tohru Honda from Fruits Baskey, or Lust from Fullmetal Alchemist. Meanwhile her video game repertoire includes Serah Farron from the Final Fantasy XIII trilogy, Lucina from Fire Emblem: Awakening, the female President in Saints Row IV, and Catherine from, well, Catherine. Here, she plays leading lady Fiona.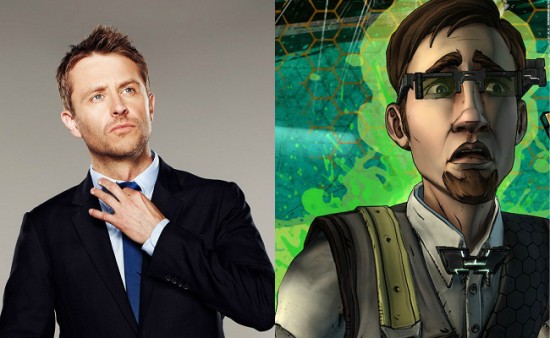 CHRIS HARDWICK as VAUGHN
Having been called "the Dick Clark of nerds," Chris Hardwick is a nerd of all trades. He has been the host of many shows including MTV's Singled Out, G4's Web Soup, and currently Comedy Central's @midnight with Chris Hardwick. Additionally, in 2012 he founded geek website The Nerdist. Vaughn in Tales from the Borderlands is Hardwick's first video game role, though previously he played Otis in Nickelodeon's Back at the Barnyard and Sokka in The Legend of Korra.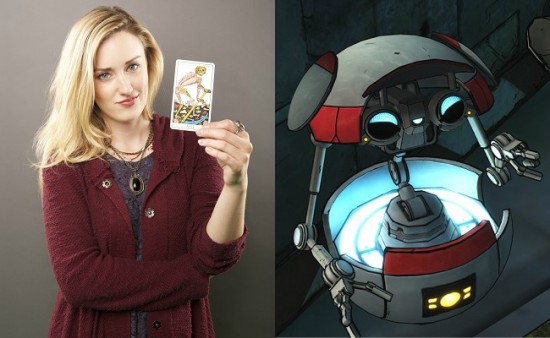 ASHLEY JOHNSON as GORTYS
Ashley Johnson is no slouch when it comes to acting both behind the mic and behind the camera. She played Mel Gibson's daughter Alex Marshall in the 2000 film What Women Want and Gretchen Grundler in the cartoon Recess, and even had a bit part in The Avengers as the waitress that Captain America saved. Recently she's been getting lots of buzz in the gaming world for her performance as Ellie in The Last of Us. Her time playing Gortys in Tales from the Borderlands ends soon, but she's just begun a fresh gig with Telltale Games playing Petra in Minecraft: Story Mode.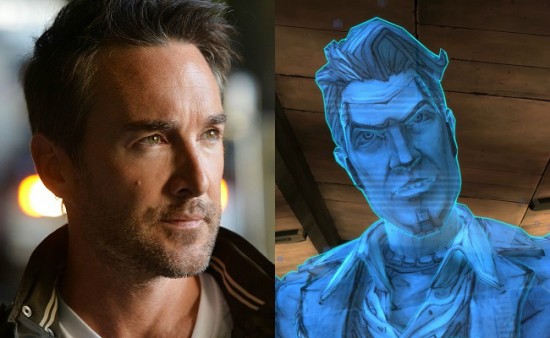 DAMEON CLARKE as HANDSOME JACK
Everyone familiar with the Borderlands games knows Handsome Jack, and Dameon Clarke is back in Tales to play Jack's AI. Anime fans may recognize Clarke from his roles as Perfect Cell from Dragonball Z or Scar from Fullmetal Alchemist, while you may have even seen him on TV as ADIC Clarke in Graceland, or Andrew Blauner in a few episodes of Prison Break.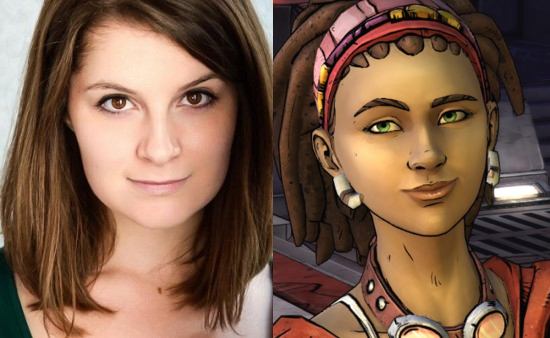 ERIN YVETTE as SASHA
Telltale Games really likes Erin Yvette. Here, she plays Fiona's little sister Sasha, but you can also hear her as Snow White in The Wolf Among Us, the Announcer in Minecraft: Story Mode, Molly in The Walking Dead: Season 1, and Bonnie in 400 Days and Season 2. Next year, she will be voicing the character Chelsea in the game Firewatch. PATRICK WARBURTON as VASQUE
Patrick Warburton is a well-known character actor, often popping up in the most unlikely places, much like his role as Hugo Vasquez in Tales from the Borderlands. Some of his more notable voice acting roles are Joe Swanson in Family Guy, Kronk in The Emperor's New Groove, and Brock Samson in The Venture Bros. He's had plenty of television and film roles as well, appearing as The Tick in the short-lived live-action adaptation of the comic of the same name, Men in Black II as Agent T, and Seinfeld as David Puddy.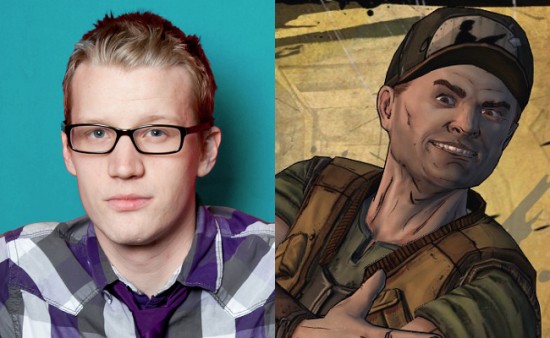 MIKEY NEUMANN as SCOOTER
Mikey Neumann reprises his role of Scooter from previous games in the Borderlands franchise, having only one major voice acting role otherwise. That role is Cpl. Sam Corrion from the Brothers in Arms series. Aside from playing those two characters, Neumann was also a writer for the Borderlands and Brothers in Arms series.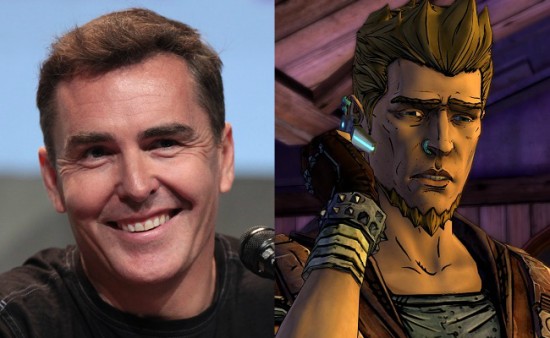 NOLAN NORTH as AUGUST
This guy has got more voice acting credentials than anyone else on this cast list. In Tales from the Borderlands, Nolan North plays minor antagonist August, but you have definitely heard his dulcet tones before. He's Nathan Drake in the Uncharted series, David in The Last of Us, Desmond Miles in the Assassin's Creed series, the male Hero of Bowerstone in Fable II, Peter Dinklage's replacement as the Ghost in Destiny, Vossler Azelas in Final Fantasy XII, and much, much more.