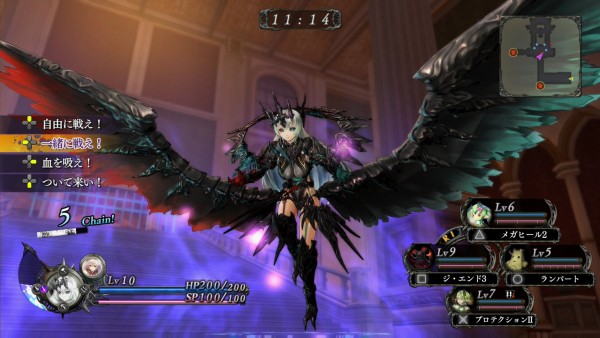 Although Yoru no Nai Kuni is set to be released in Japan in a couple of weeks for the PlayStation 4, PlayStation 3, and PlayStation Vita Koei Tecmo did not have anything extra to show off for the game at Tokyo Game Show after the last few trailers demonstrated elements of the game's transformation system.
What they did have to announce regarding Yoru no Nai Kuni will still please many fans as Koei Tecmo announced that they are planning on bringing the PlayStation 4 version of the title to North America and Europe in early 2016.
We got your notes. We re-proposed. We respect PS Vita users. They're important for our Gust fanbase. Thank you. https://t.co/UlcaYwyZlV

— KOEI TECMO EUROPE (@koeitecmoeurope) September 17, 2015
It is worth noting that they are still using the Yoru no Nai Kuni name for now and shortly after the announcement stated to fans that they are re-thinking bringing the PS Vita version to the West as well.