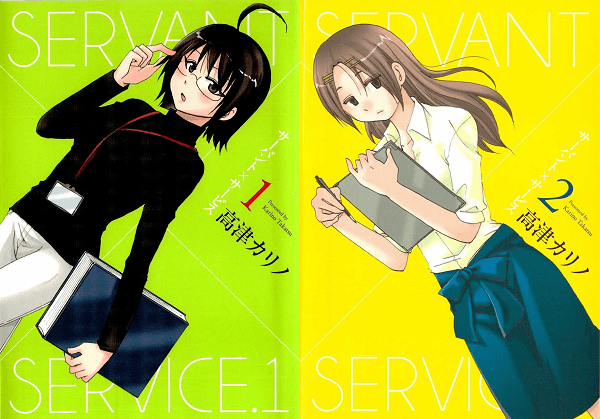 Karino Takatsu is best known for creating the Working!! series (which has been given three anime seasons) but another series from the author, Servant x Service, was given a chance a couple years ago in 2013 with a one season anime. Only problem is, none of Takatsu's original manga series have been released in the West, only the aforementioned anime adaptations have been.
Thankfully that is about to change as Yen Press has announced that they will be releasing the Servant x Service manga in print starting on April 2016. They will be releasing the series in omnibus format with two volumes being combined into one release at a time.
Another tidbit of happy news: Servant x Service in addition to digital will also get a print release in two-vol editions starting Apr. 2016!

— yenpress (@yenpress) September 10, 2015
Since only four volumes of the Servant x Service manga were produced, this means that only two omnibus releases will be needed to complete the series though at the moment Yen Press has not stated when the second set will be released.