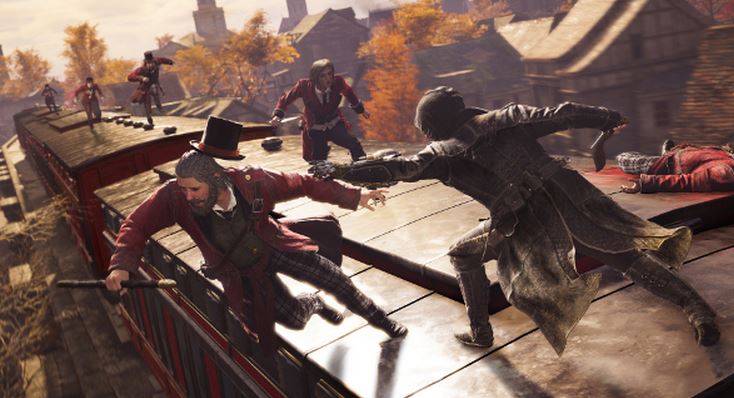 Ubisoft have revealed that Austin Wintory, the Grammy-nominated composer for Journey, has scored the upcoming video game Assassin's Creed: Syndicate, which will be available worldwide on October 23 for Xbox One and Playstation 4 and coming to Windows PC on November 19.
Inspired by the more intimate music of the mid-19th Century, Wintory's score is more than 3 hours and is highly dynamic based on each player's emotional experience throughout the game. In the soundtrack, the composer has brought forth the prowess and sarcasm of the game's lead characters, Jacob and Evie Frye, and used waltzing music to portray deadly combat as a dance between the huntress and her prey, to reflect this playful yet violent energy.
Wintory explains his passion for chamber music from the 19th Century, "the intensity one can get from this sort of music is quite distinct from the massive force of an orchestra. You're right in the face of a handful of brilliant players, each exploding with energy. Yet, because of its intimacy it can also sneak up on you in ways a lumbering orchestra can't. It's a dramatically tactile experience which seemed practically tailor-made for a tale of Victoria Era sibling Assassins"
Meet Austin Wintory in the video below, and witness his amazing work as he shares elements of his score for the next installment of the Assassin's Creed franchise.