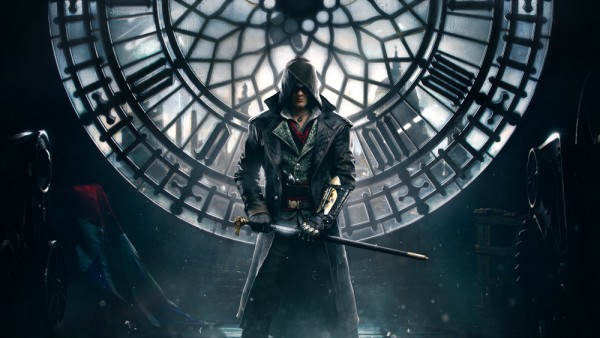 Nice to know our initial guess was right! The next Assassin's Creed title will be set in Victorian London, right in the middle of the Industrial Revolution. The revolution signalled the end of humankind's agrarian lifestyle, bringing people into the cities to work in dirty factories that were far away from their familial and community links. The tumultuous change resulted in a wealth gap that makes our current wealth gap look quite pedestrian The era spawned Marx's famous labels of the ultra-rich bourgeoisie and the oppressed proletariat masses. The setting is perfect for an Assassin's Creed title.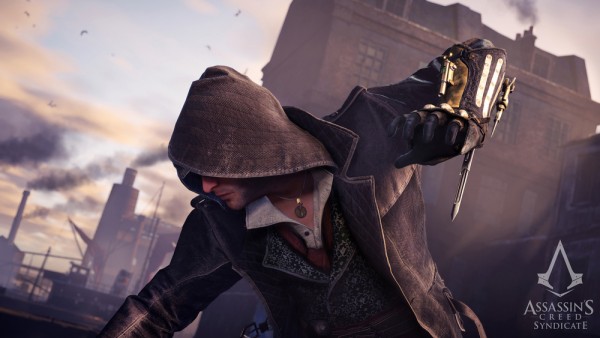 Ubisoft is changing things up with Assassin's Creed Syndicate by starring two Assassins, the twins Jacob and Evie Frye. The siblings are the polar opposite of each other. Jacob is brash, hot headed, and determined to lead an all out rebellion against the Templars with his gang by his side. Evie prefers more subtle methods to get her way. The pair will be using their influence to turn their rag tag gang into an all out assault against the Templar Order by systematically taking out rival gangs, until they control London.
The Frye twins will have a very modern arsenal at hand. The brass knuckles spotted during the teasers, the Nepalese kukri knife, revolvers, rope launchers, and the traditional Assassin's gauntlet have been confirmed as some of the equipment the Frye twins will be able to use.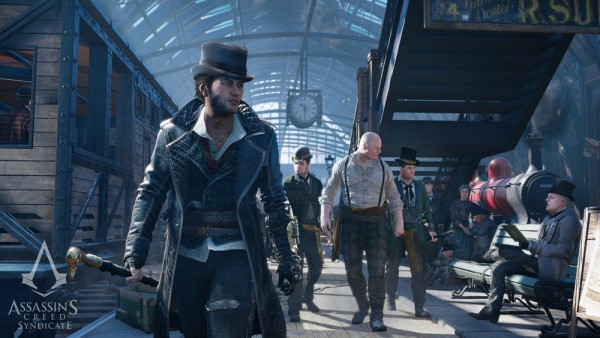 Assassin's Creed Syndicate will launch on October 23, 2015 for PlayStation 4 and Xbox One. The Windows version will launch sometime in Fall 2015.
There will be several editions of the game. Everyone who pre-order the game will get access to the Darwin and Dickens Conspiracy Mission, no matter what version they pre-order.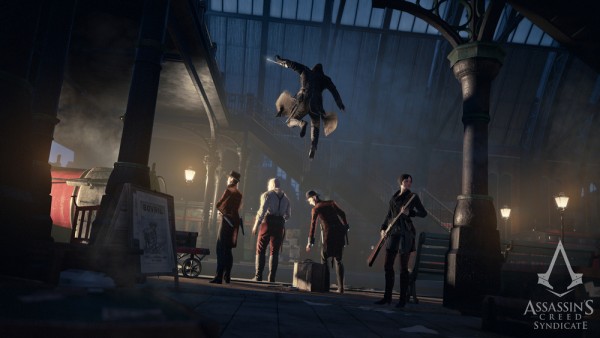 The Big Ben Collector's Case is exclusive to the Uplay Shop and ships with both the game, the Runaway Train mission, and the season pass. Additionally, it contains:
a Futurepak case
an exclusive collector's box
the official sound track on CD
an artbook
a double sided map of London
a premium hip flask
a 30cm Jacob's Machinery figurine
a numbered lithograph chosen by fans who pre-order the edition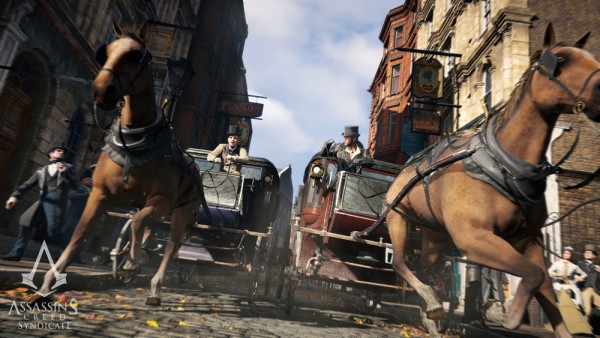 The slightly less extensive Charing Cross Edition will be available in stores. It will contain the OST, the artbook, the map of London, and a slightly smaller Jacob Cross-Road figurine. The Rooks Edition will contain everything in the Charing Cross Editoon except the Jacob Cross-Road figurine.
As part of the announcement, Ubisoft released a gameplay trailer and a walkthrough of a pre-alpha build of the game with Creative Director Marc-Alexis Cote.