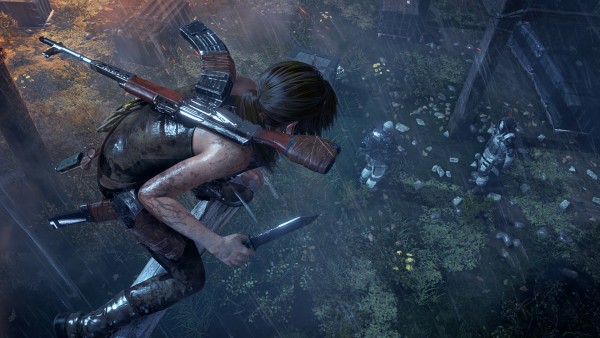 Today during Microsoft's Gamescom 2015 press conference Cystal Dynamics and Square Enix took the opportunity to show off a new gameplay video for Rise of the Tomb Raider where the game director, Brian Horton, guides viewers through Lara's search to find out if immortality really can be attained before a group called Trinity does.
The roughly five minute long gameplay video follows Lara as she explores some parts of the geothermal valley, an area that is described as being three times larger than anything found in prior Tomb Raider titles. Also shown off in the video is a glimpse at the Brawler, Hunter, and Survivor skill trees, a new base camp, and the ability to sneak up on members of the Trinity to take them out one by one.
Rise of the Tomb Raider is currently set to be released on the Xbox One and Xbox 360 on November 10th in North America and November 13th in Europe while the PC release will occur sometime in early 2016 and finally on the PlayStation 4 sometime during the holidays in 2016.