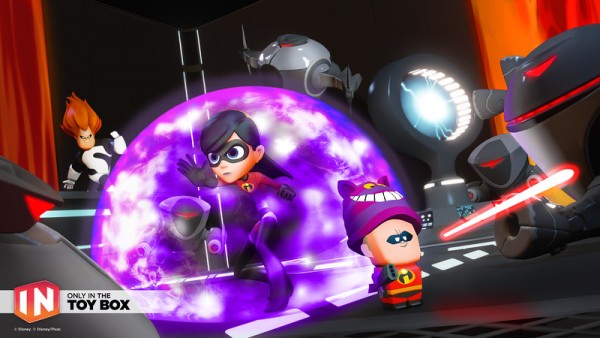 The past few days have paid host to the hugely popular D23 Expo, where Disney gets to take to the stage for a few days and showcase their upcoming feature films, animated series and of course; their video games. Well, since the Disney Infinity franchise is a colossal part of Disney's video gaming empire, it is no surprise that a tonne of information about the upcoming 3.0 edition of the game was revealed overnight. We learned about new characters, a new Play Set and even some new updates to the Toy Box mode. Since there is so much info to cover, we have condensed it into a short little bullet point list for your enjoyment:
New Characters:

Nick Wilde (Zootopia)
Judy  Hopps (Zootopia)
Spot (The Good Dinosaur)
Peter Pan (coming 2016)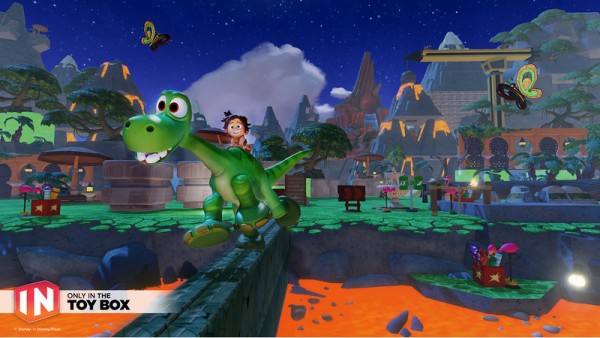 New Play Set – Marvel Battlegrounds

4 Player simultaneous co-op
All Marvel Super Heroes figures playable
Available in 2016

Star Wars: The Force Awakens Play Set

Figures of Finn and Rey shown off

New Disney Infinity Light FX Figures

These figures have their lightsabers light up when placed on the Infinity Base. These will be available around Christmas time this year and the available characters include:

Luke Skywalker
Darth Vader
Anakin Skywalker
Obi-Wan Kewnobi
Yoda
Kanan Jarrus

New Master Unlock for Infinity 3.0

This time around, instead of unlocking another Star Wars related item, players who have all of the game's figures will be granted access to none other than the Keyblade of Kingdom Hearts fame.

New Power Disc Packs

The Good Dinosaur
Zootopia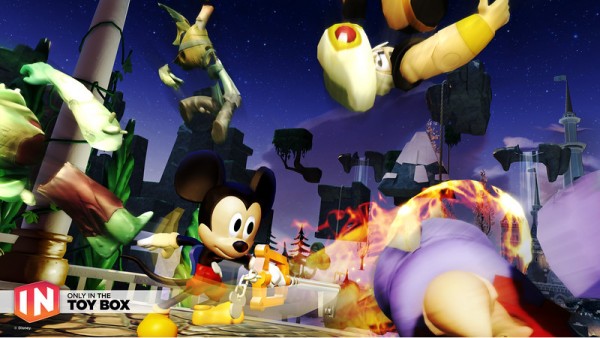 As if all that wasn't enough, Disney also shared some info about the brand new additions to the Toy Box mode that you will have acces to when Disney Infinity 3.0 launches in a couple of weeks:
New Features:

Toy Box Hub: The Toy Box Hub is an all-new launch area where players' creativity and imagination take flight. This is where every adventure begins and where players come to play their way. Uncover six gameplay zones – platforming, combat, racing, INteriors, community, and farming – to learn about building and experience playing in the Toy Box all at the same time.

Flynn's Arcade:

For the competitive Toy Box player, Flynn's Arcade offers multiplayer with other Disney Infinity 3.0 players any time they want.  Using a "lobby style" multiplayer system, fans can now play with anyone online without having to wait for their friends to be online.

El Capitan:

View episodes of Toy Box TV, preview and download the latest and greatest community made Toy Boxes or just hang out in the lobby of this landmark theater. When players are connected online and walk in the theater, they have easy access to lots of new Disney Infinity 3.0

Sidekicks:

Recruit Townspeople Sidekicks to support in combat, unlock exploration modes to help build in the Toy Box, and cultivate crops. Give Townspeople Sidekicks different jobs with customized gear or make them more powerful by boosting their stats with the food and treats they grow.
Farming: Feed, clothe, and nurture Townspeople Sidekicks, and guide them to plant, care for and harvest crops to eat. The more players feed them, the higher their stats will go, and the more fun they can have — including throwing fun parties in three new party rooms and a Sidekick Suite.
New Tools:

Path Creator:

Create custom, controllable paths in the Toy Box that other toys, objects, friends, enemies and more can travel along. This toy can also be used to create races, side-scrolling games, rail slides and more.

Toy Dispenser:

Step on one of the four colored buttons, each with a different type of toy, and the Toy Dispenser will give a toy to play with. This new feature now allows players to instantly access toys instead of having to unlock them through gameplay.

Music Note Creator:

Players can make their own music by using instruments and toys to play various notes.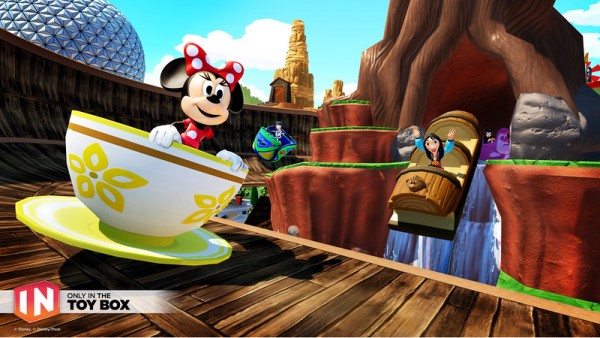 New Toys:

Main Street USA Storefronts and buildings:

These new pieces give Toy Boxes the official look of Main Street USA with familiar elements such as Main Street Lighting and Turnstyles.
Elsa's Ice Palace: Place Queen Elsa's Ice Castle on the North Mountain in a Toy Box to create a Frozen themed adventure (unlockable in the Toy Box Speedway Expansion Game).
Marshmallow: Players can now add this new toy to their Toy Box, the fearsome guardian of Elsa's palace from the movie Frozen (unlockable in the Toy Box Speedway Expansion Game).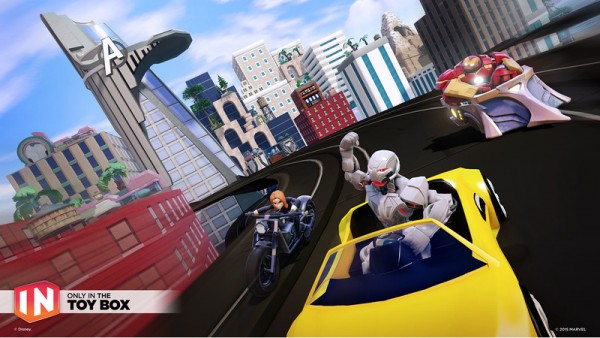 Phew! All of that, and the game is still a little more than two week away from release! What did you think about today's announcements? Let us know in the comments below and be sure to check out our recent impressions of Disney Infinity 3.0. Remember folks, for all the awesome Disney Infinity related news as it becomes available, be sure to stay tuned to Capsule Computers.