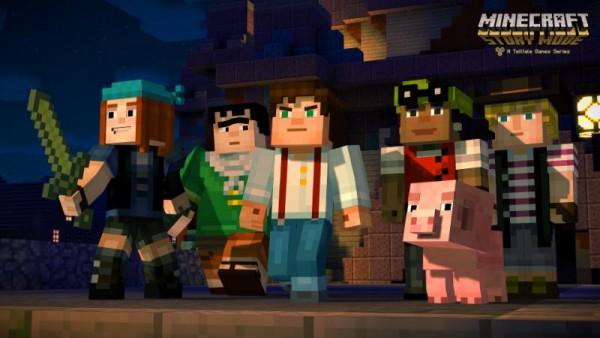 Back in December Telltale Games announced that they were working on Minecraft: Story Mode and while fans at the time of both properties had no idea what to expect, well this debut trailer for the game is pretty much what people were thinking the game would be like.
Revealed at Minecon today, this five episode episodic game follows the story of Jesse (voiced by Patton Oswalt) and his group of friends who "revere the legendary Order of the Stone; four adventurers who slayed an Ender Dragon." This Order is the best at what they do with, being a Warrior, Redstone Engineer, Griefer, and Architect. Then one time at EnderCon, Jesse and the gang find that something is very wrong and when terror is unleashed they must set out on a journey to find The Order of the Stone if they are to save their world from oblivion.
Currently Minecraft: Story Mode will be released sometime later this year on PC/Mac, PlayStation 4, PlayStation 3, Xbox One, Xbox 360, and compatible iOS and Android-based devices.