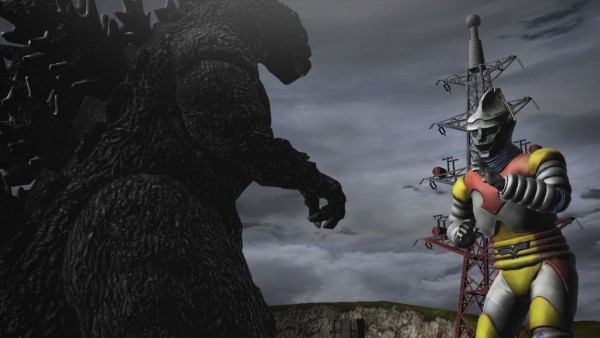 All hail the King of the Monsters. Godzilla is getting a new title for fans of the namesake, with the self-titled release hitting the Playstation 4 and Playstation 3 (digitally for the latter) this week. You take the role of Godzilla and destroy buildings, with cameos from several deities featured in the legendary films in this romp, which seems rather awesome.
Here are some more details:
Developed by Japanese videogame studio NATSUME ATARI INC., GODZILLA gives players control of one of the most famous and destructive Kaiju (special effects monsters) in entertainment history. As Godzilla, players will have the power to trample and lay waste to cities. Players will also have to collect G-Energy which can be used to power-up Godzilla, increasing his physical size as well as his offensive and defensive skills. Exclusively on the PlayStation®4 system, users can play as ANY Kaiju in the game, in any mode in the game! Collect G-Energy to max out your favorite Kaiju's stats, and destroy opponents online with your Kaiju, in your battle style. Choose from over 20 Kaiju, from classics like Anguirus and Rodan, as well as more recent kaiju like Type-3 Kiryu. There are many different Godzilla in the game as well, from Godzilla (1964) (as seen in "Mothra vs. Godzilla") and Heisei Godzilla, to Godzilla (2014) ("Hollywood Godzilla").

GODZILLA will also allow players to recreate the thrill of watching the classic and modern films by utilizing a dynamic movie-style camera angle system. This system delivers the most epic camera angles, giving players the best view from which to destroy both a multitude of locations as well as classic enemies such as Mothra, King Ghidorah, and Mechagodzilla.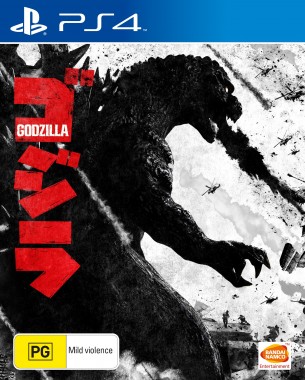 Sure, it won't be a Game of the Year contender, but it sure sounds fun. Bandai Namco are letting this beast out now for consoles, so remember to give it a whirl.