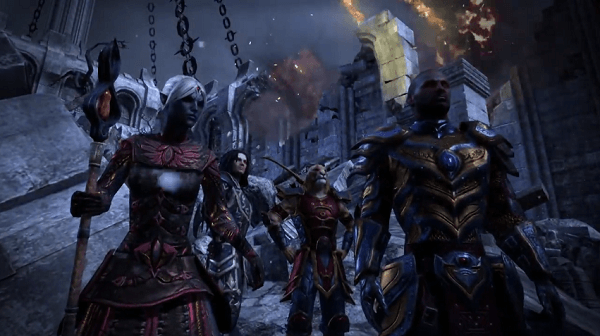 The first piece of DLC for The Elder Scrolls Online: Tamriel Unlimited has been revealed today and it happens to be the Imperial City Pack. This package will be released first on PC on August 31st and then on September 15th for the PlayStation 4 and Xbox One versions of the game.
Those who have an active ESO Plus membership will be able to access the Imperial City at no extra charge while everyone else who feels like just picking up the expansion city can simply download it for 2,500 crowns (roughly $20) through the ESOTU Crown Store.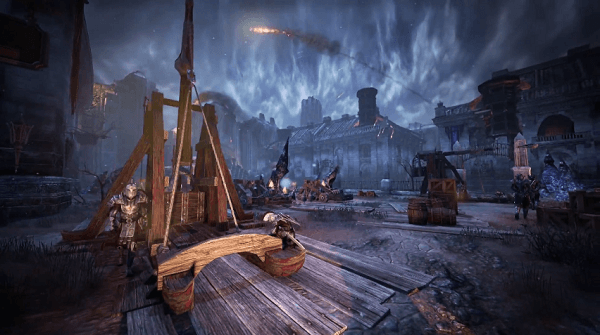 Those who do pick up the DLC will be given access to six distinct Imperial Districts where players will battle against the forces of Molag Bal as well as other Alliances, extensive dungeons that take place in the Imperial Sewers where small groups of adventurers can explore while the White-Gold Tower and Imperial prison challenges large groups of adventurers to overcome their challenge.
New quests, enemies, pieces of currency, weaponry and armor that goes up to Veteran Rank 16, and exclusive collectibles such as pets, mounts, costumes, and polymoprhs will also be available in the Imperial City. Bethesda has released a first look trailer for the Imperial City DLC and you can check it out below.