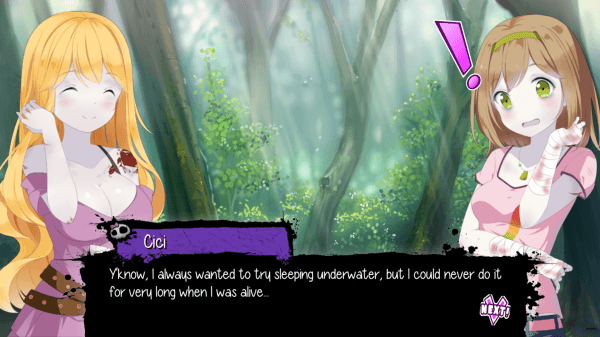 You may not have heard of Mr. Tired Media before but you have likely played games that the two members of the team have worked on in the past as it consists of NIS America's marketing manager Ryan Philips and the company's localization editor Nick Doerr. Well since leaving the company they have been working on a few things and they have just announced their very first internally developed game that monster girl fans will likely be keen on checking out. The title is called Undead Darlings ~no cure for love~ and is a visual novel dungeon crawling RPG that takes place in an apocalyptic world where a zombie plague has swept the land.
Despite sounding fairly generic, Undead Darlings ~no cure for love~ is described as taking place in the "funpocalypse" for you see, players take on the role of Reginald "Reggie" Happenstahnce who happens to be the son of the scientist who managed to create a cure for the zombie plague. The only problem is, he must try and deliver the cure to a place where it can be mass-produced and he is fairly wimpy on his own.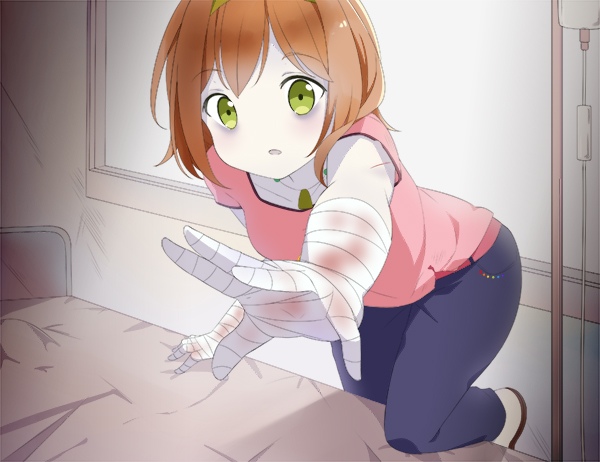 Thankfully, it seems that a small number of girls, including one of Reggie's closest friends, seem to be partially immune to the disease. While it is true that they are indeed dead and have returned as zombies, all of the girls have managed to retain parts of their humanity and are willing to help Reggie on his journey through post-apocalyptic dungeons where the girls will fight against the undead in turn-based battles.
Throughout their journey Reggie will be interacting with these girls and making various dialogue choices during visual novel segments that will allow him to grow closer to the girls and potentially learn more about them. If the player manages to get close enough to one of the girls she might even volunteer to be the first test subject for the cure. Currently Undead Darlings ~no cure for love~ is seeking funding on Kickstarter where they are asking for $50,000 to fund a PC version of the game though PlayStation 4 and PlayStation Vita stretch goals are included in the list for $100,000 and $225,000 respectively.