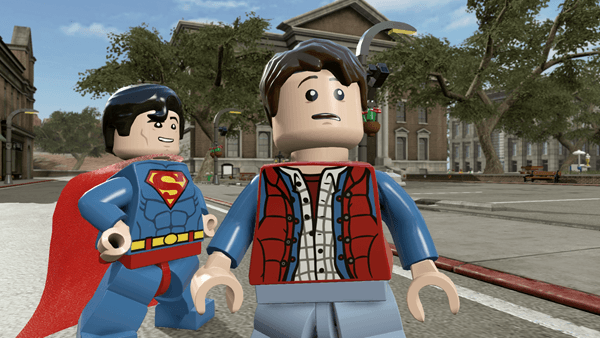 LEGO Dimensions is one of the more interesting video games set for release this year. Combining the beloved toy and video game combination that has been popularised by the likes of Skylanders, Disney Infinity and Amiibo, and expanding it to encompass just about every franchise imaginable, Warner Bros. are surely onto a winner with this one. While the game itself is still a few months away, we have some new footage to show off that features some of the functions of the Toy Pad aside from importing characters into the game. There's also a new franchise confirmation that I think many of you out there will really enjoy, so check out the trailer below:
So… yeah, that happened, and it was AWESOME! Portal is officially making its way to LEGO Dimensions, with GLaDOS, Wheatley and Chell. Not only that but there is an Apature Scientist Test Facility world to play in. The video also showed off the fact that the Toy Pad can change the size of your current characters, as well as a few more elements that allow you to really interact with the world in a way that has never been seen before.
To go with the trailer, we also have some new screenshots that show off the Toy Pad and level packs in action, so check them out below and let us know your thoughts on kind of a new Portal game being included as part of the LEGO Dimensions experience, and as always make sure you stay tuned to Capsule Computers for all the awesome Lego news as it becomes available.