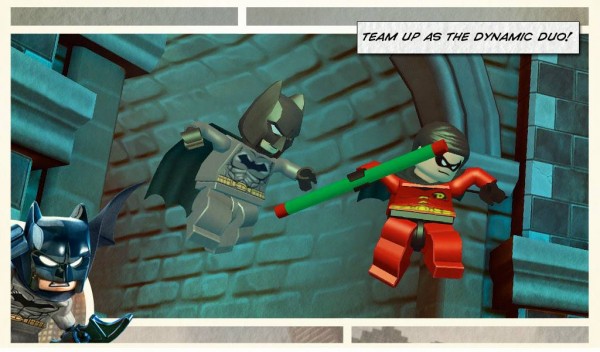 LEGO Batman is making the jump to the small screen. LEGO Batman: Beyond Gotham is available now for iPhone, iPad, and iPod Touch. The game needs iOS 8 and above and will need at least an iPhone 4S or an iPad 2 to run. An Android release will be out soon, though Warner Bros. has yet to provide a solid release date.
LEGO Batman: Beyond Gotham has 45 missions based on LEGO Batman 3: Beyond Gotham. Popular characters from the DC Universe such as the Justice League and the Legion of Doom will be making appearances in the game. Extra characters can be earned in game or purchased as a separate in-app purchase.
The game is available now on iTunes App Store for $4.99 USD.