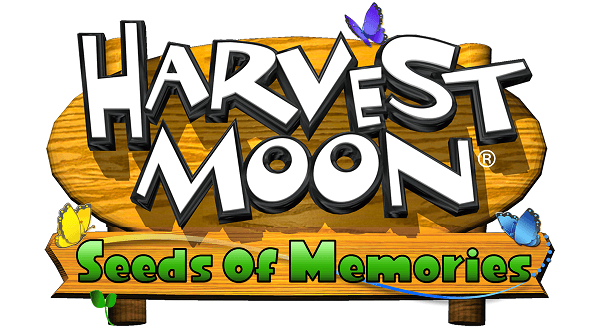 Natsume has announced that they will be releasing another new Harvest Moon game, titled Harvest Moon: Seeds of Memories, for the Wii U, PC, iOS, and Android this winter. It is worth noting that this is not related to the Bokujō Monogatari series that the games have been based off of in the past and is Natsume's own creation just like Harvest Moon: The Lost Valley.
Details are still fairly scarce on Harvest Moon: Seeds of Memories, but Natsume has said that the title is inspired by the classic Harvest Moon titles with players having to revitalize a farm and befriend the villagers to unlock "Seeds of Memories" that can be obtained in various ways, such as raising your first cow or giving a villager their favorite item.
Cows, sheep, and chickens will return as livestock while a horse can be used to ride around and a dog can be kept as a pet, though a bobcat will also be tameable. Similar to past games, the title will feature five male and five female marriage candidates depending on the player's gender.
While no footage of the game has been released so far, Natsume has said that they will be showing the title off at E3 in two weeks.