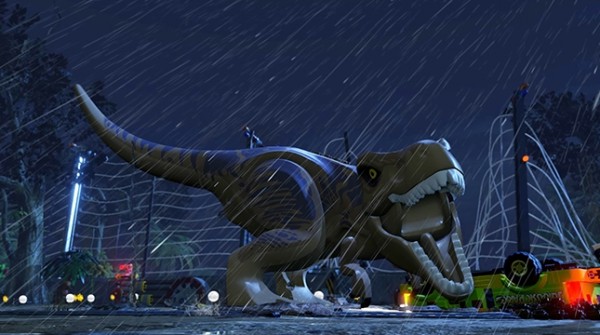 Who hasn't enjoyed TT Games' LEGO series of games yet? There have been so many of them, parodying and paying homage to such movies like the Harry Potter films, Pirates of the Caribbean, The Lord of the Rings, and superheroes in the LEGO Batman and LEGO Marvel Superheroes games. Now, Warner Bros. Games has given their latest game a new trailer and release date!
Get ready for LEGO Jurassic World:
LEGO Jurassic World will be released on PlayStation 3, PlayStation 4, PS Vita, Nintendo Wii U, Nintendo 3DS, Xbox 360, Xbox One, and Windows PC (Is that it? I think that's it for now.) on June 12, 2015 (June 17, 2015 in Australia), same day as the release of the Jurassic World film.
And we get to play as dinosaurs, you guys!