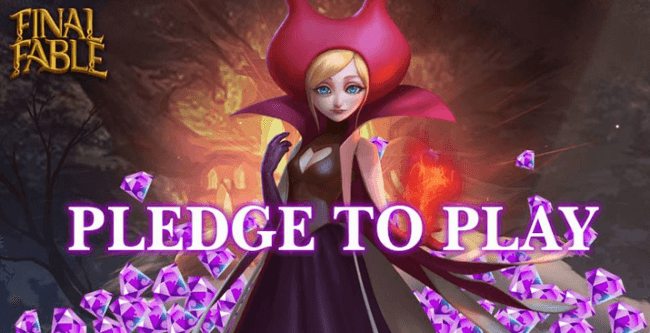 As the lead up for Final Fable draws near, IGG have decided to create a 'Pledge to Play' promotion to reward all of their participants with a special free welcome pack; containing 500 Gems and 30 Apple Queen Shards.
The RPG free-to-play mobile game, Final Fable, follows a team of childhood fairy tale characters on a mission to save their home, Fantasia, from the forces of darkness and untold evils.
To join in the magical event, fill in the google form provided on the official Facebook page for Final Fable.