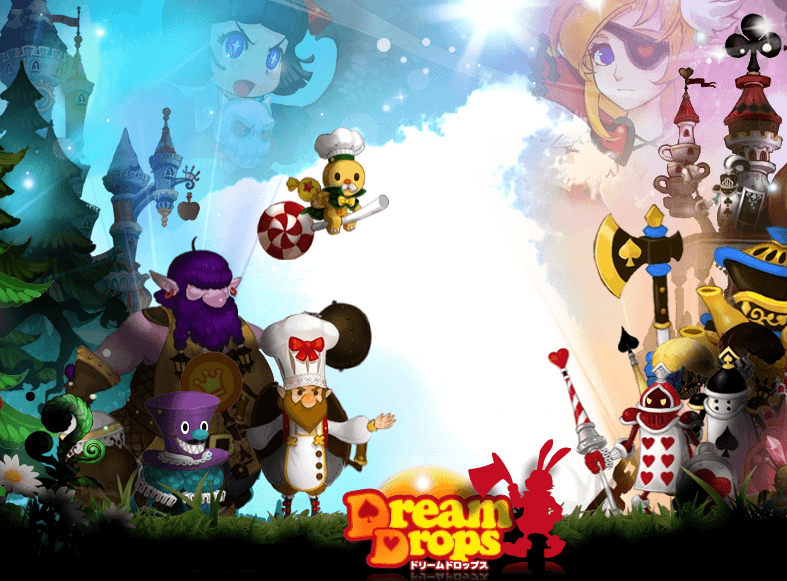 Gamania Digital Entertainment has announced the development of Dream Drops, a new MMORPG being developed by PlayCoo games. The fantasy world of Dream Drops is based on popular fairy tales that have been wisted and the generally known heroes and heroines of childhood have become sinister and possibly diabolical. Like for example, in this warped world, the graceful kindness of beloved Snow White is only just a cover,  and the young and innocent Pinocchio is fast becoming a power-hungry monster! But it's not just the good guys having a role reversal, the nasty Queen of Hearts may not actually be the malicious and vindictive queen that she has been known to be! Who knows what cataclysmic (or miraculous) powers these characters have in store for the heroine, Sophie!
The first video released on Dream Drops introduces Sophie, a Blue Bird Dream Painter who hopes to bring back peace into what has become a dangerous world. As a Dream Painter, Sophie's paintings can become powerful attacks thanks to her magic brush. For example, if she paints red flames on a canvas, this produces a fire attack that can drive away or burn enemies.
The video is a first of three that introduces the stories and features of the game. Check out the first video below and stay tuned for the release of more game details and for the next two videos!
Dream Drops Official Website:  http://www.dream-drops.com/